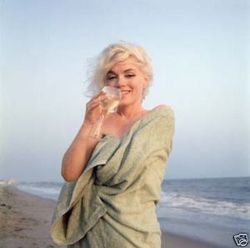 Beverly Hills, CA (PRWEB) June 2, 2010
This coming Tuesday marks what would have been the 84th birthday of the world's most famous blonde bombshell, Marilyn Monroe. It also mark the first anniversary of ThisisMarilyn.com the first free standing social network ever launched dedicated to Marilyn Monroe fans all over the world.
To celebrate Marilyn's birthday, ThisisMarilyn.com has added a new store that will allow members to purchase collectable items at big discounts. Along with the store OneWest Publishing has put together several exclusive limited editions available only at ThisisMarilyn.com. The editions will feature the beautiful photographic images of Andre de Dienes and George Barris.
ThisisMarilyn.com has features and functions compared to popular social networking sites such as Facebook and MySpace. However, the ThisIsMarilyn.com community is special in that it provides additional features which are 'unique' to Marilyn Fans and Community.
Joining ThisisMarilyn.com is free and the website also offers exclusive features to members: create your personal profile, start your own blog, meet Marilyn Monroe fans from all over the world, view and upload photos, and watch, comment and discuss Marilyn videos online.
More features are continually being added as the community evolves and membership grows. Fans can express their adoration for Marilyn Monroe while creating a growing network of friendships and acquaintances as they interact and converse with other members from all over the world.
###