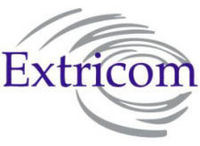 Tel Aviv, Israel (PRWEB) June 1, 2010
Extricom Ltd., a designer and manufacturer of high-performance, next generation wireless LAN (WLAN) infrastructure solutions, today announced that the United States Patent and Trademark Office has approved earlier this year Extricom's patent application for the use of a common basic service set identification (BSSID) to communicate over the air on a common frequency channel with a mobile station. The awarded patent is number 7,697,549 and it can be viewed in full on the USPTO website (http://patft.uspto.gov/).
Extricom is a highly innovative designer and manufacturer of advanced WLAN technology. Single BSSID technology is a core component of Extricom's Channel Blanket™ architecture. Single BSSID technology is critical to ensuring the zero-handoff mobility, network resiliency, and other unique features of the Extricom wireless LAN system. Extricom WLANs based on the Channel Blanket have been deployed in a wide variety of enterprises worldwide including schools, universities, hospitals, logistics centers, and hospitality venues.
Extricom is the only company in the world that has successfully patented Single BSSID technology. With the patent process completed, Extricom is making the Single BSSID technology available to other organizations wishing to license the process for integration into their wireless products. Single BSSID licensing is based on a royalty-based negotiated agreement.
Extricom has also become aware that other companies may have designed, produced, and distributed WLAN products based on a Single BSSID architecture without licensing from Extricom. Extricom intends to vigorously assert patent rights on its core technology and has accordingly filed suit against Meru Networks, Inc. on May 11, 2010 in the United States District Court for the District of Delaware after licensing discussions between the parties were unsuccessful. The lawsuit concerns Meru Networks' apparent infringement of the patent related to use of Single BSSID architecture, and seeks a permanent injunction against Meru Networks' use of the patented technologies and monetary damages for infringing use.
###