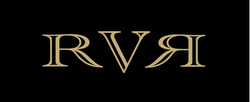 It is an exciting opportunity during this challenging time in New York City to join forces with such a passionate organization as Hearts of Gold. Robert Valdes-Rodriguez
New York, NY (PRWEB) June 3, 2010
RVR Necwkear (http://www.rvrneckwear.com/), a men's luxury neckwear company, today announces an agreement with Hearts of Gold (http://www.heartsofgold.org/), a not-for-profit organization that fosters sustainable change in lifestyle and levels of self-sufficiency for homeless mothers and their children in New York City. RVR Neckwear will donate a percentage of its online sales of RVR ties to support the organization.
As the nation begins to recover from a challenging economic environment, individuals buying RVR ties online will be joining the fight to help New York City's mothers and their children build better lives for themselves and their families. One hundred percent of all donations to Hearts of Gold go directly to those in need, helping them get through the day and beyond.
RVR founder, Robert Valdes-Rodriguez launched the company as a way to replace an old "lucky" tie he wore as a Wall Street executive. His fruitless search led him to design his own tie, which quickly turned into a passion, ultimately resulting in a collection simply named RVR. Today, that new "lucky" tie has evolved into more than 30 styles in hundreds of different color combinations. RVR ties have gained a loyal following of celebrities and high-profile executives alike. John Hamm, star of the popular television show, Mad Men, wore an RVR Sterling Silver tie on the red carpet at the 2010 Oscars. "We are humbled by the overwhelming support from the most discriminating men and women buying our ties, all while helping homeless mothers at the same time," said Valdes-Rodriguez.
Hearts of Gold founder and Executive Director Deborah Koenigsberger believes that helping mothers develop the confidence to help themselves is paramount to their future independence and success. "We aim to ease the transition and strengthen their resolve in this critical time so they can go on to lead rewarding and happy lives," said Koenigsberger.
To purchase RVR ties and support Hearts of Gold, visit http://www.rvrneckwear.com/.
Contact: RVR Neckwear, http//http://www.rvrneckwear.com; Deborah Koenigsberger, Hearts of Gold Founder and Executive Director, 212-206-1461
About RVR Neckwear: RVR Neckwear is a men's luxury neckwear company founded in 2008 and located in New York, New York. The RVR collection is comprised of elegant designs that are woven and hand-tailored in Italy. RVR ties have been praised by luxury publications and successful men around the world. They are sold at fine menswear retailers and online at http://www.rvrneckwear.com. The RVR Spring 2011 collection will debut at The Warwick Hotel in New York from July 17-20, 2010. All RVR designs are property of RVR Neckwear and/or its licensors.
About Hearts of Gold: Hearts of Gold (HoG) was founded in 1996 by Deborah Koenigsberger, a former model and a fashion industry stylist who owns a successful women's clothing boutique, Noir et Blanc… Bis, established in 1989 in Manhattan's Chelsea district. Her caring nature was touched by the struggles of homeless women in her neighborhood, so in 1996 she founded HoG, a not-for-profit organization that exists to improve the lives of New York City's homeless mothers and their children. HoG has raised more than $1.6 million in support of city shelters including Nazareth Housing, Nazareth House Harlem, and Semiperm HDFC. Past shelters HoG has supported include the Alexander Abraham Residence and Icahn House East, LLC. In 2009, founder Koenigsberger was named a Smart Cookie Awards honoree by Condé Nast's Cookie magazine and was honored as "New Yorker of the Week" by NY1 News. The organization has attracted the support of such luminaries as Bobbi Brown, Kirsten Dunst, Edie Falco, Emme, Marcia Gay Harden, Hoda Kotb, Laura Linney, Soledad O'Brien, Susan Sarandon, Ivana Trump, Tamara Tunie, Vanessa L. Williams, and Stevie Wonder. HoG is a section 501(c)(3) organization. For more information on how you can help, visit http://www.heartsofgold.org/.
# # #