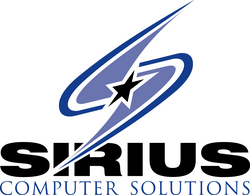 Our partnership with IBM continues to drive the strategic solutions we provide to our clients.
San Antonio, TX (Vocus) June 2, 2010
Sirius Computer Solutions, a national technology solutions provider and IBM Premier Business Partner, was recognized with the IBM Business Leadership Award for the thirteenth consecutive year in addition to the IBM North America Business Partner Excellence Award for 2009.
"Our partnership with IBM continues to drive the strategic solutions we provide to our clients," said Joe Mertens, Sirius president. "Our investments in IBM product skills, full participation in IBM programs, and strategic assistance in initiatives like Dynamic Infrastructure, speak directly to the commitment we have to IBM products, IBM people and IBM clients. IBM solutions continue to play a lead role in solving today's most challenging IT and business issues, giving Sirius professionals the tools we need to provide solutions for consolidation and virtualization, high availability, commerce, security, ISV infrastructure, data center networking—the strategic projects that our clients are investing in as the economy shows signs of rebound."
The Business Leadership Award recognizes partners who contribute to IBM business results, invest in certifications and skill around IBM products, realize high customer satisfaction as measured by independent assessment, and commit to the entire breadth of the IBM product portfolio.
The Business Partner Excellence Award rewards partners who provide unique solutions that integrate hardware, software and services and provide tangible, near term ROI, and customer satisfaction. Business Partners who receive this award must be an IBM Premier Business Partner that shows YTY revenue growth, shows loyalty to IBM and full participation in a broad array of strategic IBM initiatives and IBM brands, has excellent customer satisfaction and team with other IBM Business Partners.
"The IBM North American Business Partner Leadership Awards recognize excellence in pursuit of growth, innovation and the creation of unique client value through our combined capabilities, expertise and solutions," said Ayman Antoun, Vice President, Business Partners & Mid Market, North America. "It's a privilege to honor our winning business partners for their outstanding performance and ongoing commitment to client success."
Sirius has a national team of certified product specialists, account executives and consultants to ensure our clients get the most expert advice, service and support across the IBM product lines.
About Sirius: Sirius is a national IT solution provider and IBM Premier Business Partner dedicated to helping clients implement advanced infrastructure solutions that provide a competitive advantage and a positive return on investment. For more information about Sirius, visit http://www.siriuscom.com .
Contact Information: Susan Griffin, Director, Corporate Communications, Sirius Computer Solutions
Phone: 503-430-6311; Email: susan.griffin (at) siriuscom (dot) com
###