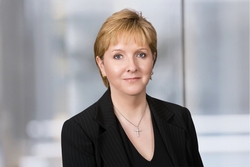 (PRWeb UK) June 2, 2010
The US will have to significantly expand its healthcare workforce in order to meet rising demand in the wake of President Obama's health reforms, says one of the leading health and social care recruiters, HCL plc.
Writing as guest columnist in HealthNewsDigest.com, Kate Bleasdale, Executive Vice Chairman of HCL plc, pointed to existing shortfalls in the numbers of physicians and nurses needed to meet the needs of the American population now, which are predicted to become more acute over the next decade.
Bleasdale said that in addition to offering more training and education opportunities for would-be healthcare professionals, the US must take advantage of the pipeline of internationally trained medical professionals from other countries who are waiting to join the US workforce and help alleviate the situation. Under current Visa and immigration policies, the wait to enter the States can be as long as four years – but Bleasdale argues that this process must be sped up in order to meet the needs of the estimated 32 million more people who will have access to healthcare under Obama's reforms.
She explains: "Internationally-trained nurses will not be taking any jobs away from US workers and in fact will be filling only a small percentage of the critical nursing shortage in this country. Of course it goes without saying that any international recruitment must be done ethically, from countries where no similar shortage exists, and with keen attention paid to qualifications, proficiency in medical - not just basic - English, as well as cultural and other acclimation."
To read the article in full, please follow the link: http://bit.ly/a8JpyM
About HCL plc
HCL plc is one of the UK's leading health and social care staffing companies. HCL provides doctors of all grades and specialties, allied health professionals, specialist nurses and qualified social workers to the NHS and private sector organisations worldwide. Recruiting across 65 countries, HCL has offices and operations in the UK, the Middle East, North America, Canada and Australia. HCL plc is listed on the Alternative Investment Market of the London Stock Exchange, and reported revenue of £172.1m for the full year 2009.
Follow us on Twitter
Become a fan on Facebook
Join us on Linked In
###