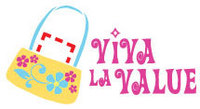 Livonia, MI (Vocus) June 2, 2010
Redplum.com, one of the fastest growing online coupon, value lifestyle sites and a leading provider of deals and savings on brands consumers want most, announced today that Diva Toolbox Radio: Viva la Value, featuring Lisa Reynolds, RedPlum's Mom Saver-in-chief, will host its next show on Thursday, June 3 at 3 p.m. ET on Diva Toolbox Radio, an online radio show. During this month's show, Reynolds will be joined by Nancy Phillips, author and expert on teaching financial literacy to children and young adults, who will discuss easy, practical ways to encourage children and other family members to live in a fiscally responsible way. Reynolds will also be joined by Supermarket Guru® Phil Lempert, a nationally recognized consumer analyst, for his top five food reviews of the month, and Kate Arcieri, a lifestyle expert, and Editorial Director at redplum.com.
Phillips' mission is to help create a financially literate society by providing children and young adults with resources that encourage a basic understanding of personal finance and the process of goal achievement. She hopes that by talking about these important subjects, parents and children alike will be inspired to develop responsible financial habits that will increase their quality of life and enable them to achieve their true potential. More information on Phillips can be found at http://www.zelawelakids.com.
A few tips Phillips offers:
-- Use cash in front of your children. They can't relate to the concept of earning and spending money if they never see it. It's good for you too. A study by MIT researchers found that people were willing to pay up to twice as much for a product when paying with a credit card. If you use cash, you'll spend less because you will feel more of an emotional impact when you hand over the money.
-- Show your children that love does not mean buying "things" for them. Don't make yourself feel guilty about not getting them the latest and greatest thing. Which do you remember more from your childhood, your toys and clothes or experiences with family and friends?
-- Teach delayed gratification. This is an extremely important lesson for children to learn while they are young; it's much easier than once they've become adults. It is important for a child's emotional development to work toward goals and feel the thrill of achievement as well as the boost in self-esteem that accompanies each success. If they continually get handed everything they want, the child never experiences the valuable lesson of doing it on their own. If they have everything, unfortunately they often end up valuing nothing.
Viva la Value helps listeners achieve a value lifestyle that's easy and enjoyable through practical savings tips, coupons and coupon codes. Segments air the first Thursday of each month at 3 p.m. ET. Shows will be archived on the site for later access. For more information, please visit http://www.divatoolbox.com/diva-toolbox-radio-/hosts/1988-lisa-reynolds-viva-la-value.html or http://www.redplum.com/vivalavalue.
Reynolds is a busy working mom who lives and breathes the savings-oriented lifestyle she talks about on her radio show. When she's not at work, Reynolds is cheering for her sons at flag football games, hosting dinner gatherings with friends and family, and actively participating in her church community. She is also an avid cook with a philosophy of keeping it simple – less than five ingredients or meals in less than 30 minutes. She lives with her husband and two sons in Northville, Michigan. Reynolds is frequently quoted in newspaper, magazine and blog articles, and has been featured in Better Homes & Gardens, Forbes, Family Circle, 24/7 Moms Blog and more.
About RedPlum
RedPlum brings consumers relevant offers and good deals on the brands they want most to best stretch their budgets. We deliver deals on a weekly basis to over 100 million shoppers in the mailbox, in the newspaper, in-store and online. At redplum.com, you will find one of the largest collections of printable coupons, coupon codes and savings tips along with the best deals and the sweetest coupons plus trends, tips and inside information on what to wear, buy and do right now. RedPlum is the consumer brand of Valassis, a Michigan-based company that has been delivering savings and value for 40 years. Building upon our wish to help American families, we empower the public to take part in the effort to help safely recover missing children through our America's Looking For Its Missing Children® program, which appears on our RedPlum products. For more information, visit http://www.redplum.com. To learn about advertising opportunities with RedPlum, please call 1-800-437-0479.
Media Contact:
Mary Broaddus
Director, Investor Relations and Corporate Communications
734-591-7375
broaddusm (at) valassis (dot) com
###