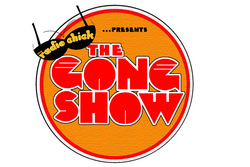 New York City (Vocus) June 2, 2010
Original acts are needed now to audition for the first-ever, authorized "Gong Show Live," premiering at BB King's Blues Club in Times Square, New York City on Thursday, August 12th at 8pm.
Two-minute video auditions can be submitted online at Gong Show Live through Thursday, July 1, 2010.
According to promoter Leslie Gold, whose Radiochick Corporation has been awarded the rights to stage "Gong Show" live events in venues throughout the US, "If you can actually sing and dance, that's nice, but it is not the point. We are looking for originality and balls. No act is too strange or freakish. If you can make your friends howl with laughter or recoil in horror, chances are very good that you're our type of act."
Casting for "Gong Show Live" is being overseen by Robert Russell, renowned for the New York casting of dozens of hit TV shows, including The Bachelor, The Apprentice, Rock Star INXS, Big Brother, The Restaurant, Moment of Truth and NBC's Phenomenon. The August 12th show will be attended by several reality and variety show television producers.
In the spirit of the original, wildly popular and charmingly deranged '70s TV show The Gong Show, "Gong Show Live" will feature original acts performing before a live audience. The show will be MC'ed by comedian Ray Ellin, and judged by three stars of comedy, TV, and radio. "Gong Show Live" will also feature a live band led by renowned musician Sandy Gennaro (Cyndi Lauper, Joan Jett, The Monkees, Bo Diddley).
Complete information for submissions and event details, along with advance tickets for "Gong Show Live" for $15 ($20 day of show), is available at Gong Show Live. The link for BB King's and "Gong Show Live" event tickets is BB King's.
About Leslie Gold and Gong Show Live:
Leslie Gold, The Radiochick is a New York City-based radio and TV talk show host who has long been an admirer of the insanity and spirit of The Gong Show, the 1970s TV program created and hosted by Chuck Barris that changed television forever and laid the foundation for every TV reality show competition seen on TV today. Her Radiochick Corporation holds the only authorized rights to stage Gong Show live events in the US.
###