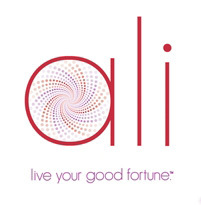 Going from fat to fit is about a lot more than your diet – it's about taking control of your life.
Los Angeles, Calif. (PRWEB) June 3, 2010
Ali Brown, leading entrepreneur and founder of multimillion dollar media company Ali International, is launching a summer campaign to encourage women to get entrepreneurial and, literally and figuratively, to get moving.
"Going from fat to fit is about a lot more than your diet – it's about taking control of your life. I've seen many women entrepreneurs in my coaching programs undergo astonishing personal changes as a result of stepping up as entrepreneurs and business leaders. Over and over I've seen that caring about your personal health and appearance is a wonderful side effect of caring about your role as a leader and entrepreneur," says Brown.
According to the Center for Disease Control and Prevention, environment plays a significant role in obesity. The CDC web site states, "Communities, homes, and workplaces can all influence people's health decisions. Because of this influence, it is important to create environments in these locations that make it easier to engage in physical activity and to eat a healthy diet."1
"The problem with the traditional workplace is that employees are not allowed to create a healthy environment. Office employees are expected to sit on their chairs and type on a computer for eight or more hours per day. Especially for moms, this lack of flexibility makes exercise difficult to impossible. The solution is to create an environment where you can determine your schedule, your income, your mental and physical health, and that means working for yourself," says Brown.
Brown started her own marketing communications company out of a tiny New York City apartment ten years ago and grew it into Ali International, now a multimillion-dollar enterprise. Along the way over 50,000 women have been learning from Brown about how to emulate her strategies to create the lives they want through entrepreneurship.
For more information about Ali Brown, and strategies for going from corner office to home office, go to http://www.AliBrown.com.
1Center for Disease Control and Prevention, http://www.cdc.gov/obesity/causes/index.html, 2009.
About Ali International
Ali International is devoted to helping women achieve financial freedom through lifestyle entrepreneurship. Named one of the Inc. 500 fastest growing companies in the nation for 2009, Ali International comprises four brands: Ali Magazine, the Millionaire Protégé Club, Ali Boutique, and Shine. Ali Magazine is the glamorous quarterly publication that nourishes the mind, body and soul of female entrepreneurs. The Millionaire Protégé Club is an exclusive members-only club and coaching program for entrepreneurs who want to accomplish more in business and life. Ali Boutique is a chic collection of must-haves for working women from designer flip cameras to fun jewelry and hot new looks. Shine is a live fall conference for entrepreneurs delivering the very best in business and success strategies from Ali Brown in an inspiring and motivating environment. Learn more at http://www.AliBrown.com.
To Arrange Interviews or TV Appearances Contact:
Megan Blanchard - 1.888.484.5559 x23
###