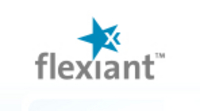 FlexiScale 2.0 delivers an excellent commercial opportunity for technology resellers to deploy wide ranging high quality services to their existing customers, whilst enabling them to compete more effectively in this very challenging industry - TONY LUCAS
(PRWEB) June 3, 2010
The eagerly awaited next generation of Europe's first cloud platform, FlexiScale 2.0, launches today. FlexiScale 2.0 is a complete, bottom-up re-write of market leading FlexiScale, a dominant player in public cloud platforms since 2007. FlexiScale 2.0's leading-edge technology enables start-ups and SMEs to grow from one server to one thousand servers in seconds – critical for organisations offering streaming video, social networking or SaaS, and ideal for a wealth of other applications.
FlexiScale 2.0's pay-as-you-go virtual dedicated servers can be up and running, or taken down in less than 60 seconds, ensuring businesses can rapidly shape their IT resources in response to dynamic market conditions. With no long-term commitment or capital expenditure, FlexiScale 2.0 facilitates clear focus on core business activities by reducing time, energy and effort spent on IT provisioning and investment.
Powered by Flexiant's flagship technology "Extility", FlexiScale 2.0 has a very user-friendly look and feel making operating the functionally enriched FlexiScale 2.0 an empowering experience. Current users of FlexiScale will see immediately that Flexiant has responded to market demand and remain clear leaders in provisioning viable, business enabling technology.
Key new features include:
A completely revised graphical user interface;
A richer API for programmatic server control;
Substantially reduced charges;
Highly accelerated initial boot times;
Virtual Data Centres to enable customers to organise their own array of servers;
Ability for customers to attach, detach, resize, snapshot, image and clone virtual disks;
Ability for customers to create their own servers from uploaded images; and
VNC console support to diagnose boot or connectivity issues.
Customers can fire up as many servers as they want. These can be based upon either an OS or appliance images from Flexiant's own library, a customer uploaded image, or a clone of an existing customer server. Flexiant's advanced storage system means there is no long OS installation cycle; however the server is built, it will be available in seconds. Servers in the virtual data centre can be built either through Flexiant's intuitive web-based user interface or using its comprehensive API, allowing users to control the servers programmatically.
Tony Lucas, Founder of Flexiant explains: "Our existing FlexiScale customers are very important to us and we know they will love the improvements and new features of FlexiScale 2.0 that the Extility technology suite has enabled."
The OS agnostic FlexiScale 2.0 supports MS Windows Server and all common versions of Linux. Each customer has their own VLAN and their own virtual disks giving security and network QoS. Flexiant provides a fully monitored system, fully automated hardware recovery and instantaneous backup and restore capabilities through disk snapshots.
Reseller opportunity
Since FlexiScale was first launched in 2007 it has built up a strong customer base and now Flexiant is offering the opportunity to the web-hosting reseller market and to IT service delivery companies.
Flexiant's FlexiScale 2.0 Resellers and Affiliates will be able to rapidly leverage their existing customer base to take advantage of FlexiScale's platform independent infrastructure, bringing immediate improvement to bottom-line performance, whilst delivering highly dependable world-class services to their customers.
Tony Lucas comments: "FlexiScale 2.0 delivers an excellent commercial opportunity for technology resellers to deploy wide ranging high quality services to their existing customers, whilst enabling them to compete more effectively in this very challenging industry. We are very proud of bringing this innovative, leading edge technology to market"
About Flexiant
Flexiant is a software and services company, one of only three independent public cloud providers in Europe and five world-wide. We provide cloud infrastructure software and services for hosting providers, data centre owners and telecommunications operators.
Our flagship product, Extility, was launched in March 2010, and is the culmination of many years of development of a hosting-centreed cloud and utility computing platform. Uniquely amongst its peers, we have a heritage in the hosting industry stretching back to 1997. Originally developed by hosting provider XCalibre Communications Limited, the Extility platform was designed specifically with the needs of the web-hosting industry in mind as the basis for XCalibre's pubilc cloud offering, FlexiScale. In 2009, following the sale of XCalibre's web hosting business, the Extility technology and the team behind it transferred to a new entity, Flexiant Limited, entirely focused on further development of the Extility platform and making it available to other operators.
Our public cloud, FlexiScale, is Europe's first cloud platform and was launched in 2007. This showcase of our Extility technology illustrates how it enables end-users to purchase computing services on a flexible, scalable, automated computing and hosting infrastructure. Customers can flex their requirements up and down on demand and only pay for the service that they actually use.
Flexiant is privately held and based in Livingston, Scotland.
# # #