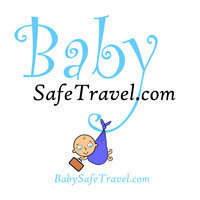 A bit of planning can ensure safe fun in the sun for the whole family.
Fort Worth, Texas (Vocus) June 3, 2010
Sunshine. Seashores. Sandcastles. These words may conjure up the perfect summer vacation in your mind. Add a small child to the picture, and you may be worried that your time in the sun will be anything but relaxing. Not so, says, Heather McGehearty of Babysafetravel.com. "Like most family travel," she says, "A bit of planning can ensure safe fun in the sun for the whole family."
McGehearty suggests that planning for a beach trip starts with packing. Her must-have items include:

Sunscreen: Children's delicate skin can burn in as little as ten minutes without protection. Water and sand reflect UV rays, making the need for sunscreen even greater. The American Academy of Dermatology recommends that all children — regardless of their skin tone — wear sunscreen with an SPF of 15 or higher.
Water: Don't assume you'll be able to find good drinkable water at the beach. Carry it yourself and save a few dollars. Even better, carry filtered tap water and save the environmental cost of producing bottled water. Keep your kids hydrated by making sure they drink every hour or so.
Towels and Blankets: Stash a few extra towels in case some get wet or sandy, and a blanket to stretch out on. A Tuffo water-resistant blanket can keep the family dry, even on wet sand.
Sunglasses: Look for glasses whose lenses offer 100% UVA and UVB protection, and are comfortable enough that kids will keep them on.
Sun Hats and T-shirts:In Australia, they say "Slip, slop, slap." Slip on a t-shirt, slop on the sunscreen, and slap on a hat. By keeping your kids protected from the sun, you'll ensure them a more comfortable time now, and a reduced risk of skin cancer later.
Once you're at the shore, plan to be especially vigilant when your children are around water. Don't let them swim in areas without a life guard, and make sure to teach older children how to fight undertows (by swimming parallel to the shore). If you're' going to a remote area, check the tides, and be especially careful around logs, and cliffs.
Watch out for jellyfish and other stinging animals. If your child is stung, call a lifeguard for help. If you're on your own, don't rub the area or rinse it with fresh water or tap water. Instead, use vinegar or seawater to rinse the affected body part, and scrape or shave the areas (without touching the area with your hands) gently to remove any remaining stingers. Over-the-counter pain relievers and ice can ease the discomfort, and antihistamines such as Benadryl can relieve itching and swelling. If symptoms are severe, or if signs of anaphylactic reaction are present, seek medical help immediately.
And last but not least, plan to go to a beach that is safe for your whole family. "What's going on right now in the Gulf has brought the safety of the actual water into the spotlight," Say Babysafe.com's McGehearty. To find out about pollution and health conditions at beaches all over the U.S., the Environmental Protection Agency (EPA)'s Office of Water has established Beach Watch at epa.gov/OST/beaches/.
"Just a little preparation," says McGehearty, "Can make the difference between a potentially disastrous vacation, and one you'll treasure for years."
BabySafeTravel.com can be reached by visiting BabySafeTravel.com and Twitter.com/BabySafeTravel
###