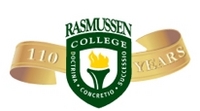 Rasmussen College in Appleton will be the third Wisconsin-based campus for Rasmussen as the college continues to grow, offering state-of-the-art services to students on a national level via its Web-based platform and 21 campus locations
Appleton, Wis. (PRWEB) June 3, 2010
To meet the growing needs of Fox River Valley students and professionals looking to gain a competitive edge in an ever-demanding job market, Rasmussen College has selected Appleton, Wis., as its newest campus location. Scheduled to begin classes in August 2010, the 12,000-square-foot campus will bring growth and opportunity to the region, as Rasmussen is currently seeking qualified professionals to fill a number of new positions in admissions, faculty and managerial roles.
Rasmussen College in Appleton will be the third Wisconsin-based campus for Rasmussen as the college continues to grow, offering state-of-the-art services to students on a national level via its Web-based platform and 21 campus locations throughout the Midwest and in Florida. Degree programs will be offered in a variety of growing fields through the Rasmussen College Schools of Business, Technology and Design, and Nursing, with enrollment set to begin this summer.
"Rasmussen College is excited to bring diverse educational opportunities to Fox River Valley students interested in beginning or continuing their postsecondary education," Rasmussen College Appleton Campus Director Bill Panella said. "We will tap into the Appleton community's extensive base of qualified professions to help deliver Bachelor's and Associate's degrees in industries expected to see exceptional career growth in the coming years."
Students will benefit from the college's regional accreditation status, which is the most widely recognized among employers. In addition, recent studies from the U.S. Department of Labor estimate that 90 percent of the fastest-growing jobs require at least a partial college education, making college degrees essential to gaining an advantage in an increasingly competitive global workforce.
"At Rasmussen College, we are committed to supporting the communities we serve and feel confident our core values align with those embraced by the Fox River Valley area," Panella added. "We are eager to contribute to the unique spirit that makes Appleton such a great place to live and work."
The new campus will be located at 3500 E. Destination Drive, Suite 100 in Appleton.
For more information about Rasmussen College in Appleton, visit http://www.Rasmussen.edu.
ABOUT RASMUSSEN COLLEGE
Founded in 1900, Rasmussen College is a premier provider of educational experiences, dedicated to the growth and development of its students, employees, and the communities it serves. Accredited by the Higher Learning Commission, Rasmussen College offers Bachelor's and Associate's degrees in fields with the greatest occupation opportunities to more than 15,000 students both online and through its network of 21 campuses. By partnering with leading universities, Rasmussen offers opportunities to students beyond the Bachelor's level. The Rasmussen Partner Network gives students the opportunity to earn Master's and Doctoral degrees completely online, at their own convenience, from prominent universities around the country. To learn more about Rasmussen College, please visit http://www.Rasmussen.edu.
# # #