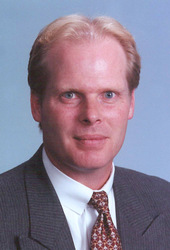 "The best place to launch or grow a business depends largely on the industry at hand and the specific operating activity of the company--not necessarily the states known to be pro-business."
Minneapolis, Minn. (PRWEB) June 3, 2010
Many lists each year report the best states to launch or grow a business, but companies still need to do their homework to ensure they are basing their decision on the unique needs of the company. Ecodev, LLC, a site selection firm uniting companies and communities in partnerships for sustainable economic growth, advises businesses to carefully assess all of their needs including infrastructure to labor, taxes and more to avoid a knee-jerk decision on where to locate their operations.
"Knowing which states are business-friendly is only a starting point," says Dana Olson, president/CEO and founder of Ecodev. "Often the lists of so-called 'best states for business' rely on limited criteria such as tax structure to determine rankings, but companies need to take a more holistic approach. The best place to launch or grow a business depends largely on the industry at hand and the specific operating activity of the company--not necessarily the states known to be pro-business."
He elaborates that some states consistently rank high for tax reasons, but the reality is that the average company may find these same states to be cost-prohibitive because of high property costs or the cost of qualified labor--the biggest expense for most companies. It all comes down to analyzing the business's operating model and assessing key costs in different areas of the United States.
Before making the decision to launch a business or where to relocate or expand, Olson advises companies to use the following list of questions to help guide the decision-making process.
The Best Location to Grow Your Business: Questions to Ask
1. What are the labor needs of the business? (e.g., education, skill level) Since the cost of labor is the biggest expense for most companies, it is important to carefully assess labor needs to find the area that will provide the most cost-effective, qualified labor.
2. Does proximity to clients or vendors matter? If the majority of a business's clients or key vendors are located in a particular region, it may make sense to locate the business in close proximity to reduce travel or shipping expenses or to provide better (in-person) customer service.
3. Does the business need to be located near a port or rail system? With rising fuel costs, more companies are looking for ways to scale back transportation and shipping of products.
4. How will the local tax situation impact the business? Even states that boast they are a no-tax state (e.g., no corporate income tax) do have taxes that will affect your business in one way or another. It is important for a business to know all the applicable taxes it will face, from franchise taxes to sales and use taxes.
5. What are the business's property requirements? The cost of property varies dramatically depending on location, up to twice as much. As a starting point, companies should outline the amount and type of space required to operate the business.
6. What is the quality of life in the area you are considering? Before locating a business, companies should ask if the area is recognized as a nice place to "live" beyond a good place to operate a business. Employee retention and future recruitment depend on offering a good quality of life.
About Ecodev:
Ecodev, LLC creates and retains jobs in North America by providing companies with the insight and resources to maximize their expansion or relocation objectives. A leader in site selection and economic development, Ecodev matches the ideal company profile with the right community by maximizing the financial grants and incentives available to a company and leveraging the resources that each brings to the project. For more information, visit http://www.ecodevllc.com.
# # #