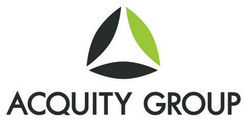 The DestinationXL concept will be the ultimate shopping experience for our customers to select amongst the broadest apparel assortment ever assembled for the big and tall customer
Chicago, IL (PRWEB) June 4, 2010
Acquity Group, a leading services firm focused on digital solutions, announced today that it has engaged with Casual Male Retail Group (CMRG), the largest specialty retailer of big and tall men's apparel, to transform its eCommerce web site into a multi-brand shopping experience.
The new site, DestinationXL.com, will integrate five separate brands - Casual Male XL, Rochester Big & Tall, B&T Factory Direct, LivingXL.com and ShoesXL.com - into one seamless web store. While each brand will maintain a unique URL, the new site will enable customers to view and shop the company's entire 1,700 style assortment catering to all of its customer demographic and socioeconomic profiles, currently presented in parts within the existing five separate sites.
This strategic initiative, a multi-channel solution, is in conjunction with CMRG's retail channel launch of four brick-and-mortar DestinationXL stores in Houston, Texas, Schaumburg, Ill., Memphis, Tenn. and Las Vegas, Nev. in July and August. These locations, approximately four-times the size of each individual store and over double the assortment selection, will serve as a convenient destination shop where customers can satisfy their entire wardrobe needs for all occasions and lifestyle activities.
"The DestinationXL concept will be the ultimate shopping experience for our customers to select amongst the broadest apparel assortment ever assembled for the big and tall customer," said Dennis Hernreich, COO and CFO of Casual Male Retail. "We expect our customers will embrace the convenience of a multi-channel solution where they can select all of their apparel needs no matter what their lifestyle tastes, age groups, or spending levels. Because of this, we recognized the value of streamlining our customers' shopping experience, providing them with an online destination that would allow them to browse and purchase items across brands. We are excited to have Acquity Group as our long term partner for this effort."
Acquity Group was a natural fit for the initiative, with over a decade of experience in the retail industry and deep eCommerce expertise. The team will be responsible for developing the user experience and creative design for the new site, as well as the technology implementation of the ATG eCommerce platform.
"Casual Male has a great understanding of their client base, and it's their goal to serve customers the best way possible," said Andrew Walker, Director at Acquity Group. "This cross-brand initiative is a strategic move that will serve to enhance their online and in-store brand appeal."
The new DestinationXL.com is scheduled to launch in early 2011.
About Casual Male Retail Group:
Casual Male Retail Group, Inc. is the largest specialty retailer of big and tall men's apparel, with over 500 store locations throughout the U.S., Canada and in London, England, along with substantial e-commerce and catalog operations – including current expansion into the European markets. Casual Male operates under the trade names of Casual Male XL, Rochester Big & Tall Clothing, and Sears Canada–Casual Male.
About Acquity Group:
Acquity Group is a leading multi-channel commerce and digital marketing firm that helps global brands create award-winning digital experiences. Our multi-discipline approach brings together strategy, design, and technology to align business goals and objectives with compelling digital experiences that help clients extend into new markets and new channels. Acquity Group is headquartered in Chicago, and has seven U.S. offices. To define a unique perspective for your business, contact us at http://www.acquitygroup.com.
###