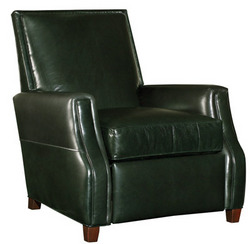 EcoSelect is honored by this nomination
Greensboro, NC (PRWEB) June 8, 2010
It was announced Friday that EcoSelect Furniture was named a finalist for the North American Sustainable Enterprise Awards.
The awards are given annually by the Institute for Sustainable Development, headquartered in Chapel Hill, NC.
EcoSelect Furniture competes in the sole proprietorship category, one of several in which awards are granted.
The move toward more environmentally- friendly products in all categories has generated the need for a dedicated and committed furniture supplier to this consumer. The business model of EcoSelect Furniture means they can provide eco-friendly custom leather furniture made with eco-friendly leather and hemp fabrics.
According to Kirsten Hausman, the Director of Client Relations and Communications, "Eco Select Furniture was selected because it has set an impressive example of triple bottom line sustainability and helped push the boundaries of what it means to be sustainable in your industry."
The award winners for 2010 will be announced June 18, 2010, by the Institute.
EcoSelect Furniture is an on-line retailer of custom-madeeco-friendly furniture made in the USA. In addition to being a "Green Plus Mover" of the Institute, EcoSelect Furniture is also a member of the Sustainable Furniture Council and its owner is a certified "Green Leader" of the Council. The company is also an accredited member of the Central NC Better Business Bureau.
For more information about EcoSelect Furniture, contact Ken Fonville at 336.540.0610 or kenneth(at)ecoselectfurniture(dot)com.
###