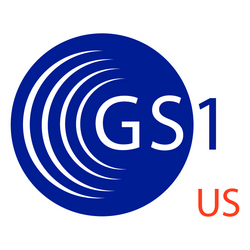 Data Driver is simple and user-friendly
San Antonio, TX (Vocus) June 7, 2010
GS1 US today announced that companies using Data Driver, its online bar coding solution, have generated 3 million U.P.C. bar codes and other bar codes with the tool.
MyGift.com, a manufacturer and online retailer of electronics accessories, created the milestone entry.
"Data Driver is simple and user-friendly," said Stephen Lai, CEO of MyGift Enterprise, LLC, Inc. "In the three years since we started using Data Driver, we have generated about 40,000 bar codes."
The announcement was made in San Antonio as GS1 US kicks off its 10th annual U Connect Conference – an event where over one thousand manufacturers, retailers, and other supply-chain participants gather to learn and network.
About 30,000 companies use Data Driver, including specialty retailer Brookstone and Paula Deen Enterprises, the company behind celebrity cook and Food Network star Paula Deen. Soft-pretzel retail chain Auntie Anne's is using Data Driver for streamlining its U.P.C.'s, as part of its new retail development efforts.
"The customer support I received from the GS1 US team was first-class and demonstrated a sincere commitment to see our venture succeed," said Phil Lapp, corporate sales director at Auntie Anne's, Inc.
All sizes of companies use the Web-based tool, which is free to members of the GS1 US Partner Connections program and requires little or no technical knowledge to use.
"We understand that creating, managing and printing product numbers and bar codes can be daunting for a manufacturer, especially a small or midsize company or startup," said Bob Carpenter, chief executive officer, GS1 US. "GS1 US helps take the complexity out of identifying, capturing and sharing product information on a global scale, so that companies can focus on their business and not worry about learning supply chain standards."
Launched in 2004, Data Driver is available exclusively to Partner Connections members.
Data Driver uses a member's GS1 Company Prefix to create a Global Trade Item Number, or GTIN, which uniquely identifies a product. Data Driver, using the GTINs, automatically assigns accurate bar code numbers in a sequential manner, adhering to current GS1 System standards. Using a 1-click feature, a company can instantly print or download bar code labels or provide specifications to a label vendor.
Data Driver can also be used to provide quality specifications for size and placement to a product label designer or electronically send product information to customers. Data Driver also provides a low cost data synchronization option, so companies can share product information with their trading partners electronically.
Just last year, GS1 US celebrated the 35th anniversary of an iconic business symbol: the U.P.C. bar code, which the not-for-profit organization developed. What began as a practical solution for speedier supermarket checkouts is now a key efficiency component behind modern, global commerce. Today, GS1 US develops and administers U.P.C. codes and other GS1 standards for over 200,000 businesses in the United States.
About GS1 US™
GS1 US is a not-for-profit organization that brings industry communities together to solve value-chain problems through the adoption and implementation of GS1 Standards. More than 200,000 businesses in 25 industries rely on GS1 US for trading-partner collaboration and for maximizing the efficiency, visibility, security and sustainability of their business processes. They achieve these benefits through GS1 US solutions based on GS1 global unique numbering and identification systems, barcodes, Electronic Product Code™-enabled RFID, data synchronization, and electronic information exchange. GS1 US also manages the United Nations Standard Products and Services Code® (UNSPSC®). http://www.GS1US.org
TRADEMARKS: Data Driver, Global Trade Item Number, GTIN, U Connect Conference, GS1 US and the GS1 US logo are trademarks or registered trademarks of GS1 US. All other companies, products or service names may be trademarks or registered trademarks of others.
# # #