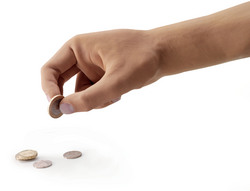 (PRWeb UK) June 5, 2010
bebionic, the new upper extremity prosthetic product range from RSLSteeper, was fully launched to the international market at the combined ISPO (International Society for Prosthetics and Orthotics) World Congress and Orthopädie & Reha-Technik Trade Show on 12th-15th May 2010.
At the show, users of the bebionic hand demonstrated its capabilities, impressing visitors with the hands function and cosmetic appearance. In addition, amputees were able to try bebionic for the first time and were pleased that they could perform a variety of everyday tasks with ease, which they were unable to do with existing systems.
Paul Steeper, Product Sales Director of RSLSteeper, said:
"We were overwhelmed with the level of interest and enthusiasm bebionic received at the Congress. The feedback from those visiting the stand, including clinicians and end users, has been truly outstanding. bebionic's advanced technology offers unique features combined with a life-like design, all at a reasonable price. It has been specifically designed to offer amputees both improved aesthetics and dynamic function to support active, everyday living."
The system includes a myo-electric adult hand, featuring 4 functional grip patterns (tripod, power, key and finger point). The hand has been specifically designed to enable amputees to perform everyday activities such as eating, drinking, writing, typing, turning a key in a lock, using an ATM and picking up small objects.
The hands are fully proportional, allowing the user to control the speed and strength of the hand. Delicate tasks such as manipulating an egg or holding a filled polystyrene cup can be mastered as easily as crushing an empty drink can, through controllable grip force.
Each articulated finger is driven by individual actuators, which help each digit to move and grip in a natural and coordinated way, providing compliant and conformable grips around complex shapes. The hand has two user selectable thumb positions: opposed & non-opposed, with a built-in sensor detecting the thumb position.
On board microprocessors constantly monitor the position of the fingers so that grip sequences are accurate, ensuring a confident and reliable grip for the user every time. The hand electronics also include an auto grip feature that senses if the gripped item is slipping, and will automatically provide additional power to maintain a secure and safe hold.
bebionic's design includes motors positioned in the palm. This helps to reduce the relative weight, whilst the soft palm suppresses motor noise and aids object grasp. Each finger features a spring return allowing the fingers to naturally flex when loaded, to enable amputees to push down on the hand to support them when standing up from a chair.
The bebionic range is complemented by the addition of a highly cosmetic robust silicone glove featuring an integral mesh for durability. Each glove is available in a choice of 19 skin shades in male or female finishes with RSLSteeper's unique Truefinish™ micro pigmentation, for additional depth and realism. Individually crafted silicone nails are added to further enhance the cosmetic realism.
The hand is supplied with a wireless programmer and our custom software, bebalance. This allows the hand's performance and control options to be fully customised to each user. Certified clinicians will be able to select and rank the grips available to the user, as well as fine tune the speed and grip range, modify operating thresholds and change other signal features.
bebionic will be available from distributors worldwide from June 2010.
For further information please visit http://www.bebionic.com
About RSLSteeper
Located in the UK, RSLSteeper manufactures a comprehensive range of upper limb prosthetic components in addition to custom and production silicone cosmeses. bebionic is the latest addition to its upper limb product portfolio which includes state of the art myo-electric hands and control systems, robust body powered components and lightweight cosmetic systems. RSLSTeeper's recently opened U.S. office, SteeperUSA, based in San Antonio, Texas, distributes products to customers in the U.S. together with training, technical support and customer services. For further information on RSLSteeper, go to http://www.rslsteeper.com.
Contact:
Colette Shaw
Marketing Manager
Tel: +44 (0) 7454 427394
###