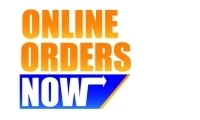 It's like getting an additional POS & cashier for next to nothing.
Tampa, FL (PRWEB) June 10, 2010
Online Orders Now robust "Online Ordering Software for Restaurants" now supports all written languages including those that require extended character sets like Arabic, Japanese or Greek. The restaurant's menu and all prompts can be displayed to the customer in up to five different languages by clicking on flags that represent each language.
Online ordering has become a critical component to the success or failure of many quick serve and pizza restaurants. Papa John's has already surpassed $2 billion in online sales and Domino's Pizza reports that 25-45% of all sales are from online orders.
Online Orders Now acquired the Customer2You Online Ordering software product line in August of last year. Since that time, they have added new support staff, overhauled the menu process and employed additional software developers to tackle the most prevalent issues. They have also implemented many major improvements in the design and functionality of the product including a proprietary AES encrypted communication module.
Online Orders Now is best known for their integrated online ordering solutions for Vital Link, Posera, Maitre'D and Aldelo. "With the integrated product it's like getting an additional POS & cashier for next to nothing" noted
Anna Oberto of Jimano's Pizzeria in Illinois.
Another important advantage of Online Orders Now software is the geocoding technology that automatically maps the customer to the right delivery location. Once the customer has provided their address, the software detects which delivery area, if any, the customer belongs to.
"The restaurant only needs to provide a detailed menu. We'll do the rest," quipped Brett Kappes, president of Online Orders Now. "We pull the menu data from the POS, edit the names and descriptions to match the printed menu, assign the modifiers and create the coupons for no extra charge. Our graphics department will match the graphics and stylesheet of any existing website for a seamless integration," he continued. "The normal time to get a menu online is two weeks."
Online Orders Now is also one of the lowest priced Internet ordering solutions available. The integrated product is only available through authorized POS resellers. The "Lite" product can be purchased directly from the company by calling (888) 673-3710 or by visiting the website at http://www.onlineordersnow.com.
###