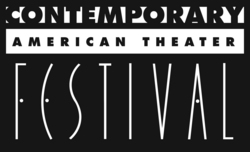 We have assembled another cast of extremely talented individuals this year
Shepherdstown, West Virginia (Vocus) June 4, 2010
The Contemporary American Theater Festival (CATF) at Shepherd University is pleased to announce their 2010 company, boasting outstanding theatrical credits ranging from small independent productions all the way to Broadway, television, and film. "We have assembled another cast of extremely talented individuals this year," stated Ed Herendeen, Founder and Producing Director of CATF. "We welcome several returning actors and production staff, as well as some new faces to CATF this year."
The 2010 CATF Season, running July 9 through August 1, is celebrating its 20th season this year. They are: The Eelwax Jesus 3-D Pop Music show, a World Premiere with Book and Lyrics by Max Baker and Music by Lee Sellars; Inana by Michael Lowe; Lidless a first production by Frances Ya-Chu Cowhig; Breadcrumbs, also a World Premiere, by Jennifer Haley; and White People by J. T. Rogers. The 2010 Company includes:

Directors of the 2010 CATF season:

Ed Herendeen, director of Lidless, White People, and Inana and founder of the CATF, has led the Contemporary American Theater Festival to produce 30 World Premieres, commissioning 7 new plays, expanding its audience from 200 to regularly selling over 11,000 seats. In 2007, people from 27 states and the District of Columbia attended the Festival. CATF has gained a reputation as one of America's most important producers of new work. In addition to CATF, Ed has worked in a variety of regional theaters including: The Walnut Street Theater, The Milwaukee Repertory, The Missouri Repertory, The Old Globe, The Lyceum Theater, and The Williamstown Theatre Festival. Ed has also served on the 2002 admissions committee at New Dramatists, NYC and as a panelist for the NEA. In the summer of 2002, Ed Herendeen conducted a workshop at the TCG New Artistic Leadership Institute. In 1999, Governor Cecil H. Underwood presented CATF with the Governor's Award for Excellence in the Arts.
Laura Kepley, director of Breadcrumbs, is an Artistic Associate and Resident Director at Trinity Repertory. For Trinity she directed Sarah Ruhl's The Clean House. She also co-created with Deborah Salem Smith and directed the World Premiere docudramas Boots on the Ground and Some Things Are Private. Other directing work includes: Laura Schellhardt's The K of D (The Kennedy Center and Orlando Shakespeare Festival); Trista Baldwin's Falling Up (Perishable Theatre); George Brant's Elephant's Graveyard (The University of Texas–Austin); various selections from new plays at New York's Public Theater; along with productions in the New York, Seattle, and Philadelphia Fringe Festivals. Ms. Kepley received her MFA in directing from the Brown University/Trinity Rep Consortium, where she now teaches.
Max Baker, director of The Eelwax Jesus 3-D Pop Music Show, grew up in London and started working in theatre as an Assistant Director at The Orange Tree Theatre (Richmond), after which he moved to Durant, OK. He graduated from Southeastern Oklahoma State University before moving to Detroit where he won the Detroit Free Press Theatre Award for Best Actor. After spending time acting and directing in Chicago and New York, Baker embarked on a decade of film and television work. Film work includes: Revolutionary Road; Pirates of the Caribbean: Dead Man's Chest; The Island; Constantine; Life, or Something Like It; Looking for Kitty; The Time Machine. TV includes: 3rd Rock from the Sun; NYPD Blue; Felicity; Angel; Law & Order; The Hank Azaria Show; Mind of the Married Man.
Members of the 2010 CATF artistic team:

Robert Klingelhoefer, returning for another year, was set designer for four of the five plays last year, is Director of the Design & Technology Program and Assistant Professor of Scenic Design at West Virginia University. Since 1987, Klingelhoefer has been the Resident Designer the historic Fulton Opera House in Lancaster, Pennsylvania, where he has designed over 100 productions. In addition, his work is regularly seen in New York and at regional theatres nationwide.
Tsubasa Kamei, set designer from New York's Brooklyn College is the winner of the first annual Eve Adamson Excellence in Lighting Design Award. The award presentation was presented at the final performance of the company's production of Jean Cocteau's Indiscretions (Les Parents Terribles). Kamei was singled out from outstanding lighting design graduate students nominated from metropolitan area universities.
Ivania Stack, costume designer, has designed for many productions, including The Three Sisters produced by The Constellations Theatre Company out of DC and The Four of Us also produced in DC by the Aaron & Cecile Goldman Theater at the Washington DC Jewish Community Center. In addition, Stack was a costume assistant for the production of Either, Or also by the Aaron & Cecile Goldman Theater at the Washington DC Jewish Community Center.
Jenn Stimple, costume designer, is currently earning her MFA in Theater Design at Brooklyn College. Her most recent project assisting the Scenic Designer for a production of A Midsummer Night's Dream at the Old Stone House. She will be the Scenic Designer for Dog Sees God at Brooklyn College in the fall.
Paul Black, lighting designer, is proud to be Phoenix Opera's Resident Lighting Designer. Paul has done lighting in Philadelphia where he lit the world premiere of The Eclectic Society at Walnut Street Theatre. In New York he will be lighting a production of Romance, Romance. Paul is also the resident lighting designer for Actors Theatre of Phoenix and The Fulton Opera House. Paul has designed for many performing arts groups including: Arizona Opera, Arizona Theatre Company, Childsplay, Maine State Music Theatre, Phoenix Symphony, Santa Barbara Civic Light Opera, Southwest Shakespeare Company and Walnut Street.
Colin Bills, lighting designer, creates the lighting for the Woolly Mammoth Theatre Company and the Synetic Theatre, both in Washington DC. In addition, Bills designed for the Intiman Theatre in Seattle Washington. Colin Bills is a Helen Hayes Award winning designer and proudly returns for his fourth season with CATF.
ÏDavid Remedios, sound designer, is a Boston-based sound designer and composer who has designed extensively for theatre and dance. His sixteen-year residency with the American Repertory Theatre yielded over fifty production sound designs. David has lectured on theatrical sound design for Boston College, Northeastern University, and the Harvard Extension School, and has mentored young theatre artists from a number of colleges and universities. David returns for his second season with CATF.

Matt Nielson, sound designer, studied at Montgomery College and also is a freelance composer. He is also the owner at Some Random Sound, Artist in Residence at Adventure Theatre, Resident Sound Designer at Round House Theatre in Washington DC and is also a Helen Hayes Award winning designer. He joins CATF for his fourth season.
The CATF Box Office is open Monday through Saturday from 10:00 am until 6:00 pm, with the online box office open 24 hours a day, 7 days a week. The Box Office is located on the second floor of the Center for Contemporary Arts, Room 217. The Box Office will remain in that location until previews begin on July 7th at which time it will relocated to the Frank Center Box Office. Single ticket prices begin at $25 with subscriber CATCards available to see four or all five plays at discounted prices. For information on Group and Organizational discounts available on groups of 10 or more, please call 304-876-3304.
The Contemporary American Theater Festival prides itself on producing and developing new American theater. Since 1991, CATF has produced 80 new plays, including 30 world premieres. Five plays, five playwrights, five unique theatrical experiences at the Contemporary American Theater Festival. For more information, please visit http://www.catf.org or call 304-876-3473 or 800-999-CATF (2283) or follow CATF on twitter at http://www.twitter.com/thinktheater.
Press Downloads: logos and photos are available online at by clicking here.
Media Contact:
Sandy Sponaugle, Publicist
O: 304-876-8321
C: 304-702-0350
###