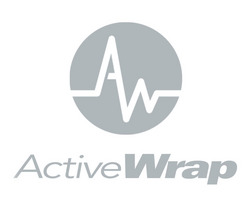 "It's foolproof!" says Redd in an AOL review for the ActiveWrap. "ActiveWrap is a foolproof way to warm or chill injuries or sore places, helping you heal faster and feel better sooner."
Cypress, CA (PRWEB) June 8, 2010
Nancy Redd, author of the best-selling book, Body Drama, has been busy writing her soon to be released book, Diet Drama. For over six months she has dedicated every day to writing and for all this hard work she has gained nearly 20 pounds. Not quite the reward she was hoping for, no doubt, but Redd won't let a few pounds bring her down. Instead, practicing what she preaches, she's eating healthier and has been fully engaged in exercise only to find her muscles becoming sore and tender. Lucky for her, she found the ultra benefits of the ActiveWrap Heat and Ice Wrap to relieve those aching muscles.
The ActiveWrap® allows for the use of soothing heat, penetrating cold and adjustable compression therapy all in one easy to use product. This modality trio ultimately works to aid in alleviating pain associated with overworked muscles... Each ActiveWrap® is equipped with an innovative thermal pad that can be positioned and secured anywhere inside the plush support. Much the same principle as using heating pads or ice packs, the major difference in the ActiveWrap is that mobility is never hindered. Walking, running, exercising or working, whether using a knee ice wrap, a shoulder ice wrap or one of the many others offered, the ActiveWrap stays put while still delivering the therapy needed to ease muscle pain.
Redd tried out the ActiveWrap and was pleasantly pleased with the results. "It's foolproof!" says Redd in an AOL review for the ActiveWrap. "Whether you're suffering from tennis elbow or a tender shin or a twisted ankle, when you're trying to take care of a problem body part, nothing is more difficult than keeping it properly warm or cold. ActiveWrap is a foolproof way to warm or chill injuries or sore places, helping you heal faster and feel better sooner."
Redd is no rookie when it comes to exercise and fitness. Her list of attributes is outstanding—after graduating with honors in Women's Studies from Harvard, she won the title of Miss Virginia and became the winner of the swimsuit competition for the Miss America contest. Since then she has dedicated her talents to writing and empowering young women to succeed. The current spokeswoman for U by Kotex, a columnist for Woman's Day, J-14 and American Cheerleader, Redd uses these opportunities to encourage young girls and women to love and celebrate their bodies.
Breaking from traditional etiquette, Redd's first book, Body Drama addresses the female body parts with both wit and wisdom. Her explicit examination of every inch of the feminine physique uncovers the fears and confusion that many young women encounter. Her readers have responded approvingly and are excitedly anticipating her new book release.
An honest and direct spokeswoman, Redd is extremely careful about the products that she recommends to her enormous fan base. Many young women look to Redd to add her seal of approval before even making a decision. So when bestselling author, Nancy Redd reviews a product, such as the ActiveWrap®, it's a safe bet that thousands of women are out there looking and listening.
# # #