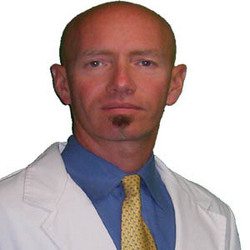 "A new paradigm must be accepted. People fail to quit smoking and lose weight for one main issue, and none of the treatments available address it. All of these approaches are mere symptomatic treatments."
North Lima, OH (PRWEB) June 7, 2010
According to holistic physician Dr. William Schneider, results confirm stop smoking treatments and weight loss programs fail a majority of the time. A new alternative approach for these conditions is necessary. Success requires a change in paradigm.
Everyday we hear of the failure rate for stop smoking and weight loss. A prime example of this is the difficulty our own president has had in trying to quit smoking. And another famous celebrity, Oprah, has been in the spotlight her entire career trying to lose weight and keep it off. Why do they fail? Dr. Schneider believes he has discovered the answer.
If two of the most famous people in our country cannot succeed with all of the resources available to them, how can these problems ever be defeated? As Dr. Schneider tells us, "A new paradigm must be accepted. People fail to quit smoking and lose weight for one main issue, and none of the treatments available address it. All of these approaches are mere symptomatic treatments." The reason a person can become addicted to cigarettes or food needs to be resolved. Success depends on getting to the underlying cause and then correcting it. According to Dr. Schneider, there needs to be alternative forms of treatment available to the millions of people who have failed.
To discover the underlying cause, the complexities of the human condition must first be understood. Dr. Schneider explains that life is stress. There is physical, chemical and emotional stress. An individual is continuously exposed to these stresses. The consequences of which result in the conditions a person develops. Addictions to smoking or food may be two of many derangements that can occur. Dr. Schneider relates the sequence of events to a sort of programming. And, as a result of such an individual takes-on the identity of the condition they develop.
No matter what the treatment, no matter the seeming success the individual continues to be under the control of this programming, thus they see and think of them self as a smoker whom has temporarily stopped smoking or a fat person whom has lost some weight. It is very difficult to maintain the results, and most eventually succumb to their programmed identity and fail.
Dr. Schneider proclaims that success can only come when an individual breaks this programming. And, he has put together a combination of therapies that will do just that. The most powerful techniques; Acupuncture point stimulation, Hypnosis and Neuroprogramming are all combined together in a simple to use home program. These therapies are coordinated in such a unique way to provide the greatest opportunity for success in erasing the existing programming and creating a new one. Stop smoking and lose weight by breaking the programming. A smoker can become a non-smoker, an overweight person can become a skinny person.
The AcuAids is available as a kit, which includes a 30-day supply. For more information, call 330-549-2146, or log onto http://www.acuaids.com.
About Dr. Schneider
Dr. Schneider is a Holistic Physician with training in Nutrition, Chiropractic and Acupuncture. He has practiced professionally for the past 20+ years in private practice, speaker, author, magazine columnist, and CEO of AcuAids Inc., an innovative company famous for its revolutionary products, books, and nutritional products.
###