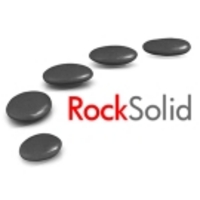 Red Gate's backup compression will reduce capacity-related issues by approximately 50% across our customer base
Los Angeles, CA (PRWEB) June 7, 2010
Red Rock Consulting (Sydney, Australia) has today announced a partnership with Red Gate Software (Cambridge, UK). This partnership allows the Red Gate 'SQL Backup' product to be closely integrated with Red Rock's 'RockSolid' product to provide their customers with a single enterprise management solution.
RockSolid is a SQL Server management platform by Red Rock that is designed to monitor and manage DBA tasks from small sites through to very large sites with thousands of production instances. Red Rock's RockSolid product mitigates common SQL Server DBA issues through predictive issue avoidance and the automation of issue resolution.
"RockSolid is managing around 10,000 SQL Server databases with both our onsite and SaaS versions of our product. This includes SQL Server databases at large banks and other well-known institutions. We found a reoccurring set of issues at these sites are capacity-related due to existing backup processes. By utilizing Red Gate's backup compression technology we can significantly reduce the occurrence of such issues" says Red Rock's CEO, Jonathan Rubinsztein.
Red Rock intends to offer the joint solution to a range of its customers, including those with a perpetual RockSolid license, those using the RockSolid SaaS service, and customers of their 24x7 SQL Server DBA outsourcing services. "We estimate that Red Gate's backup compression will reduce capacity-related issues by approximately 50% across our customer base. SQL Server backups tend to compress very well; 10-20% of the original size is typical. This will result in significant savings to our customers in both storage costs and resolution costs" says Red Rock's Associate Director, Tony Bain.
"Red Gate welcomes the opportunity to reduce customers' storage needs and enhance the backup and recovery capabilities through our partnership with Red Rock. Red Gate is honored that Red Rock has chosen us as the provider for their backup compression technology" says Red Gate's CEO Simon Galbraith.
About Red Rock
Red Rock Consulting is a leading MS SQL Server solution provider in Australia and is recognised as a Gold Certified Partner in Data Management Solutions. The company is the maker of the RockSolid database management product and provides the product and SQL Server DBA outsourcing services to businesses globally. Red Rock is owned by ASX 300 listed company UXC.
About Red Gate
Founded in 1999, Red Gate Software produces ingeniously simple tools used by more than 500,000 IT professionals worldwide. The company currently specializes in SQL Server, .NET and Exchange Server tools. Red Gate has been chosen as one of The Sunday Times (UK) 100 best small companies to work for in 2007, 2008, 2009 and 2010.
# # #