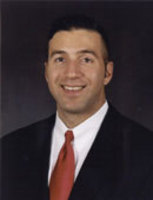 The current economic conditions have resulted in a new breed of owners that are more risk averse. As a result, these owners are demanding to see solutions that can exemplify demonstrable success with their peers.
Fort Lauderdale, FL (PRWEB) June 4, 2010
This summer e-Builder is commemorating 15 years serving the needs of serial builders with its web-based capital program and project management software. As e-Builder's business grew, the industry changed dramatically. In 1995, the U.S. Green Building Council was still in its infancy, CAD programs were not even a decade old and intelligent buildings were more theory than reality.
Just one year after it was founded, e-Builder made headlines when the Washington Suburban Sanitary Commission of Laurel, MD, became the first organization to use the Internet as a tool to collaborate on a capital project and manage project information; they remain a client today. During the Internet boom, e-Builder competed with hundreds of other providers offering similar services. Today, the majority of those companies are no longer in business.
While e-Builder may have started out as a provider of a document management collaboration system, its offerings have grown tremendously in 15 years. Today, e-Builder provides sophisticated business process automation, change management, cost controls, scheduling and document management. "It's exciting to be a first-hand witness of the evolution of the construction industry. Fifteen years ago the focus was on achieving efficient collaboration and communication. Today, organizations are becoming more sophisticated at a faster pace. Tighter cost controls and true business process automation are basic requirements e-Builder is helping them achieve, along with integration with enterprise resource planning and financial software," says Jonathan N. Antevy, Founder and CEO.
When serious builders look for capital project management solutions; they look to e-Builder. The e-Builder team is committed to understanding the needs of building owners, owner reps and construction managers. And when one becomes a client, the relationship doesn't end. e-Builder's support team prides itself on delivering unparalleled customer service. Unlike other providers that have someone else install their software, outsource tech support and employ consultants, all of e-Builder's services occur under one roof: implementation, training, process consulting services, data hosting, software development and technical support.
e-Builder Enterprise, web-based software designed for the repeat builder, supports all five phases of a capital project: planning, design, procurement, construction and operations. It facilitates information sharing as a project evolves all the way through occupancy and operations. Because e-Builder Enterprise is capable of managing multiple projects, it enables users to apply lessons learned from past projects to future builds. The software makes the process measureable; it is easy to duplicate best practices, resulting in faster, less expensive and more reliable project delivery.
Many other software programs require time-consuming customization that results in lengthy implementation. The built-in functionality of e-Builder Enterprise makes it easy to configure. It is engineered to integrate seamlessly and efficiently with third-party systems (e.g., financial, contractor and ERP software programs), eliminating many of the problems associated with interoperability. And because it manages capital programs in various stages of development, it enables information sharing without the need to transfer information manually or through expensive system integrations.
For sophisticated enterprise software, it's surprisingly intuitive. Whereas other software providers have built their systems piecemeal through acquisitions of smaller companies or by plugging in other software packages using MS SharePoint®, e-Builder Enterprise was built from the ground up as a fully integrated product and operates as such. It's user friendly and easy to learn.
e-Builder has been exceeding client expectations for 15 years. During its history, its capital program and project management system has helped companies and institutions such as Inova Health System, Northeastern University, The School District of Osceola County, and the City of Worcester, MA. "It's exciting to see so many new owner organizations adopting our software, and it definitely signals a paradigm shift in how they see capital project execution improving. The current economic conditions have resulted in a new breed of owners that are more risk averse. As a result, these owners are demanding to see solutions that can exemplify demonstrable success with their peers. Cost control coupled with sophisticated business process automation are a few of the tools that e-Builder utilizes to deliver tangible results," adds Antevy.
About e-Builder
e-Builder is the leading provider of fully integrated capital program and project management software for top facility owners and companies that act on their behalf. The company's flagship product, e-Builder Enterprise, improves capital project execution resulting in increased productivity and quality, reduced cost, and faster project delivery. Since 1995, e-Builder's technology leadership and construction industry focus has provided thousands of global companies, government agencies and healthcare and educational institutions managing billions of dollars in capital programs with solutions to improve the plan, build and operate lifecycle. The company is privately held and headquartered in Fort Lauderdale, Florida. For more information, visit http://www.e-Builder.net.
###