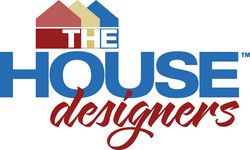 We came up with the idea to implement the first-ever collection of THD/ENERGY STAR® Green Home Plans to encourage consumers and builders to build authentic eco-friendly and energy efficient by implementing sustainable building strategies early in the design phase
Monroe, CT (PRWEB) June 7, 2010
The House Designers, the leading online source for residential blueprints and stock house plans, and ENERGY STAR® have put together the ONLY collection of ENERGY STAR® approved house plans to promote consumers and builders to build eco-friendly, energy efficient homes. This collection of exclusive green house plans includes all the necessary tools to build a green home including information on green building products and practices.
"We came up with the idea to implement the first-ever collection of THD/ENERGY STAR® Green Home Plans to encourage consumers and builders to build authentic eco-friendly and energy efficient by implementing sustainable building strategies early in the design phase," said Tammy Crosby, COO of The House Designers. "This partnership has brought together companies like Danze, Wayne-Dalton and Lumber Liquidators to support our efforts with ENERGY STAR® in educating consumers how to build high-performance, sustainable new homes.
All plans in THD's ENERGY STAR® Approved/Green House Plan collection qualify as "Designed to Earn the ENERGY STAR®, and include requirements for energy-efficient features and construction details typically found in ENERGY STAR® qualified homes - tight construction and duct systems, properly installed insulation, high performance windows, efficient heating and cooling equipment, ENERGY STAR® qualified lighting and appliances and more.
In today's price-sensitive economy, THD also helps consumers and builders "go green" by taking advantage of savings and rebates on eco-friendly products offered by residential manufacturers dedicated to promoting sustainable residential construction by offering a money savings/green building section to easily find the latest green building products and rebates.
ABOUT THE HOUSEDESIGNERS
The House Designers are the leading residential architects and designers in the U.S. comprising the majority of pre-drawn residential blueprints in America. THD has the best selling, most popular house plans in America and is Better Homes & Gardens® and ENERGY STAR'S® exclusive house plan provider and have clients who have built their home plans in every state in the U.S. and in 56 countries around the globe.
ABOUT ENERGY STAR®
ENERGY STAR® was introduced by EPA in 1992 as a voluntary, market-based partnership to reduce green house gas emissions through energy efficiency. Today, the ENERGY STAR® label can be found on more than 50 different kinds of products as well as buildings and new homes. Products that have earned the ENERGY STAR®, prevent green house gas emissions by meeting strict energy-efficiency specifications set by the government. In 2007 alone, Americans, with the help of ENERGY STAR®, saved $16 billion on their energy bills while reducing green house gas emissions equivalent to those from 27 million vehicles.
# # #