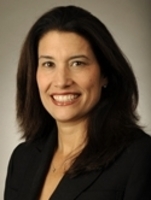 Among the best gifts the bride and groom can receive is a thorough assessment of their financial and personal goals which may, or may not, include a prenuptial agreement
Chicago, IL (PRWEB) June 7, 2010
As a couple anticipates marriage they spend a considerable amount of time planning for the wedding day and dream of their future lives together. But they also need a candid discussion of how they will merge their economic as well as their emotional lives, says Anita M. Ventrelli, a partner in the nation's number one family law firm, Schiller DuCanto & Fleck.
"Among the best gifts the bride and groom can receive is a thorough assessment of their financial and personal goals which may, or may not, include a prenuptial agreement," says Ventrelli. Just the words prenuptial agreement can evoke emotions. It seems inconsistent to say, "I love you. I want to spend the rest of my life with you. By the way would you sign a prenuptial agreement?" But the process can be an opportunity to stimulate good conversation about lifestyle, roles, and financial obligations, she notes.
Ventrelli acknowledges it is a delicate balance between preserving a good relationship and protecting yourself legally in the event of a divorce. That's why it is important to work with a family lawyer who has extensive experience in negotiating the financial results the couple seeks to achieve while preserving their relationship, she explains.
Oftentimes, in cases where there is family wealth, or a business owner, an attorney can help the couple protect the assets owned before marriage. A prenuptial agreement may not be necessary. More often it is working professionals who should consider the contract, notes Ventrelli. This is especially true if a couple is anticipating having children and electing to have one spouse stay home to raise them, she adds.
For all too long, the myth has been that prenuptial agreements are designed only to protect wealth. The fact is that a prenuptial agreement can also be designed to protect the stay at home spouse and provide a safety net to catch lost earnings potential and retirement savings, says Ventrelli.
"Staying at home can be fulfilling, but also risky if the stay at home parent does not consider what may happen to their financial status should the couple divorce," she advises. A 2005 study by the Center for Work-Life Policy found that women who choose to put careers and salary-earning potential on the back burner to stay home, even for just three years, lose 37% of their earning power. The agreement is not only an option for stay at home mom's but also the increasing number of stay at home dad's," adds Ventrelli, who has authored an article on "Do Real Men Get Alimony" in Family Advocate, a publication of the American Bar Association.
"One of the more important goals of the prenuptial agreement can be recognizing the non-monetary contribution to the marriage of the stay at home parent," Ventrelli says. This can be accomplished through a plan that would provide ongoing financial support through maintenance, should the marriage end in divorce. Laws vary from state-to-state, but minus the premarital agreement, Ventrelli say a judge, not you, will make a determination of what you are entitled to based on the legal argument and could possibly order the stay at home spouse back to work.
"With more than half of marriages ending in divorce, primarily due to a lack of communication, having a candid discussion on important issues before you get married is one of the best gifts you can give yourself and your future spouse." Ventrelli concludes.
Chicago divorce lawyer, Anita Ventrelli helps clients find smart solutions to complex family law matters by developing proactive strategies tailored to each client's needs. Ventrelli utilizes her analytical skills to master financial matters for an optimum position in trial or settlement for high net worth clients. She is respected by her peers for trial and Court room results and was recommended by them to the Leading Lawyer's Network and Illinois Super Lawyers. She was also named one of the Chicago Daily Law Bulletin's 2003 "40 Under 40 Illinois Attorneys to Watch", served as Chair of the American Bar Association's Family Law Section and is a Fellow of the American Academy of Matrimonial Lawyers.
Schiller DuCanto & Fleck LLP works with clients using a team approach to achieve the best possible results for those going through divorce and family transitions. The Chicago based firm is the largest family law practice in the U.S and provides the most comprehensive legal resources available in this sensitive yet complex area of practice. Schiller DuCanto & Fleck LLP has offices in Chicago, Lake Forest and Wheaton, Illinois. Further information on the firm can be found at http://www.sdflaw.com/.
# # #