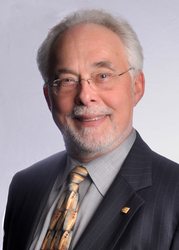 Learn about practices proven to help achieve alarm management compliance and reduce equipment failures related to inadequate alarm management.
Houston, TX (PRWEB) June 7, 2010
Many automated drilling subsystems come together at the driller's chair, each with its own alarms. In the worst cases, tens of thousands of alarms can be generated per day, far more than the maximum recommended by industry standards. Overwhelmed by this flood, drillers reflexively dismiss alarms, increasing the likelihood that a critical alarm will be missed and result in an incident. Non-compliance with alarm management standards can also lead to citations from regional drilling authorities.
At this year's International Association of Drilling Contractors World Drilling Conference & Exhibition, Don Shafer, Athens Group's Chief Technology and Safety Officer, will:

Provide alarm management failure causes and case studies
Present the results of an industry survey on Alarm Management procedure adoption*
Explain the practices proven to help achieve compliance and reduce equipment failures related to inadequate alarm management
*The State of NPT on High-Specification Offshore Assets: Second Annual Benchmarking Report. According to this recent survey, 67% of Drilling Contractors plan to implement an Alarm Management software application in 2010. The report is available here.
About Athens Group
The high rate of non-productive time (NPT) and project delays on today's highly-automated offshore assets is unacceptable! Drilling Contractors and Operators rely on Athens Group to help them reduce NPT, improve safety and safeguard the environment through the prevention of software-related equipment failures. Our Drilling Technology AssuranceSM Services were developed specifically for highly integrated control systems and are tailored for each phase of the asset lifecycle. Athens Group has more expertise in this specialized area than any other vendor. Our Proven PracticesSM Methodology; software, hardware, and network topology experience; and vendor equipment experience speed risk identification and remediation. This is why the cost ratio of our services to NPT savings typically exceeds 1:100. Our customers, industry-leading companies such as BP, Chevron, ENI, ExxonMobil, Maersk, Marathon, Noble Drilling, Pacific Drilling, Shell, Stena Drilling, Total and Transocean, to name just a few, are all referenceable.
###