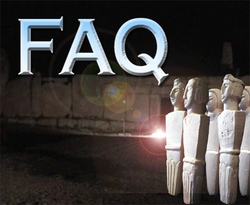 There is evidence of something extraordinary in these monuments.
Sarasota, FL (PRWEB) June 11, 2010
U.S. nonprofit The OTS Foundation has devised what it calls the FAQ Realm on its website to provide a simple introduction to megalithic architects in Frequently Asked Question format. With content drawn from a handbook in use in schools on the Mediterranean islands of Malta, the 25-page series accessed from http://www.MaltaTemples.com presents basic information about an ancient civilization that created impressive monumental architecture from great blocks of stone in an age before the invention of the wheel. Various timelines offer perspectives of buildings, religions, conquerors and queens throughout the western world. Original images and artwork compliment the straightforward text.
The series begins with the most important questions of all: "Why are these ruins important? Is there anything useful to learn from them?"
The answer presented on the site underscores the OTSF goal of fostering multi-disciplinary research on the subject:
"Along with the many artifacts and the undisturbed human burials, a study of Malta's megalithic ruins offers the clearest picture we are ever going to have of an important far-off time that we don't know very well: a time at the very edge of civilization's beginning, before history was written down. They show us things that are missing in other ruins, and things that are very different from what we are used to. They show us hints about how people lived successfully and creatively -- in harmony with nature and without any need for weapons or warfare."
OTS Foundation president, Linda C. Eneix believes that there are factors in the temples that give them unprecedented relevance in the modern world. "There is evidence of something extraordinary in these monuments." Present research is being focused on the study of sound behavior in the ancient stone sites, and its possible impact on brain activity and social conditioning. See article
As resources, support and collaborations develop, the foundation plans to initiate a mobile exhibition for educational outreach that will make experiential information about the Malta Temple Culture available free of charge at schools and libraries.
###