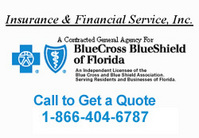 Pensacola, FL (PRWEB) June 7, 2010
Blue Cross Blue Shield of Florida Contracted Agency today announced the launch of http://www.BlueHealthOptions.com as a Learning Center and Market Place for Families to research, compare or purchase Blue Cross Blue Shield of Florida Health Insurance Plans. As a Learning Center, the website is saturated with article topics such as "Blue Cross Blue Shield of Florida Quotes - Comparing Plans", "Blue Cross Blue Shield of Florida Blue Options Plans", Blue Cross Blue Shield of Florida Student Health Insurance Plans". Given the lack of resources currently available Blue Health Options anticipates quickly becoming the Primary Resource for all online Blue Cross Blue Shield of Florida Health Insurance Products.
Future plans include expanding the resources to all topics surrounding health insurance, as well as giving clients the ability to communicate with an adviser via web conferencing or even online chat.
The website will be an invaluable resource for people of all ages and needs to access information, compare types of health insurance plans or to purchase a policy online.
Mark Prip of Blue Health Options stated, "Our goal is to be the best online family resource center for assisting families with their Health Insurance needs. We want to create an online portal that will enable buyers to research, compare and purchase a plan without feeling the pressure from the traditional insurance salesman. We give you the tools and the resources. You make the decision."
About Blue Health Options:
With over 20 years in the insurance industry our staff understands your needs, and we have put our knowledge to work for you by providing numerous help articles and resources. Armed with the information provided on our site you will have the knowledge and confidence to make the best decision for your family's Health Insurance needs.
# # #