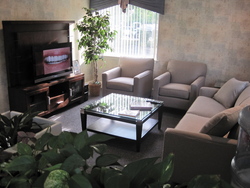 Cosmetic Dentistry Can Make You Look and Feel Younger
Doylestown, PA (PRWEB) June 10, 2010
Artistic Expressions Dentistry and the Center For SmartLipo and SmartSkin present the Bucks County Extreme Makeover Event On June 24th, 2010 in Doylestown, PA. This Event Will Feature The Latest Advances in Cosmetic Dentistry and Surgical and Non Surgical Cosmetic Procedures. The event will be hosted by Dr. Bruce Wilderman DDS and Dr. Richard Goldfarb, MD FACS at Artistic Expressions Dentistry in Doylestown, PA. Featured at the event will be a live demonstration of KöR Teeth Whitening, an Extreme Smile Makeover, as well as big discounts on Botox and Dermal Fillers. There will be a licensed aesthetician available for skin care consultations as well as a hair and makeup artist. Both Doctors will be available to answer questions and provide FREE consultations.
Dr. Bruce Wilderman has been featured on The FOX Morning News discussing how "Cosmetic Dentistry Can Make You Look and Feel Younger". Dr. Wilderman is also a winner of the prestigious Philadelphia Magazine's 2010 Top Cosmetic Dentist Award. Dr. Richard Goldfarb has been featured on Philadelphia's Channel 6 Action News discussing SmartLipo, the newest advancement in body sculpting.
The Bucks County Extreme Makeover Event will be held at 400 East Swamp Rd in Doylestown, PA. To register for the event, please visit our website at http://buckscountymakeover.com or call 215-340-1199.
About Artistic Expressions Dentistry and Philadelphia Cosmetic Dentist, Dr. Bruce Wilderman, D.D.S.
A full-service Cosmetic and general dental practice, Artistic Expressions and Dr. Wilderman are passionate about creating beautiful, healthy smiles for people who thought they would never smile with confidence again. They provide national-caliber cosmetic dentistry including ZOOM! and BriteSmile one-hour teeth whitening, KöR Deep Bleaching, Empress porcelain veneers, cosmetic crowns and complete Smile Makeovers. Dr. Wilderman and his staff also specialize in treating patients with dental anxieties and phobias. Through their compassion and expertise, they have helped treat thousands of anxious and phobic patients over the years. Artistic Expressions is located at the corners of Routes 202 and 313 in Doylestown, PA. Please call (215) 340-1199 or go to http://www.MasterpieceSmile.com for more information.
About The Center For SmartLipo and Philadelphia Cosmetic Surgeon Richard Goldfarb, MD FACS
Dr. Goldfarb has over 20 years of surgical experience, including liposuction, and has been performing SMARTLIPO technology and other laser assisted tumescent liposuction since its inception. He was the first in Pennsylvania to receive the SMARTLIPO technology and is at the top echelon of physicians nationwide in terms of the numbers of procedures performed.
Dr. Goldfarb is board certified and a Fellow of the American College of Surgeons. He is a faculty member of the American Academy of Cosmetic Physicians. The Center for SmartLipo is located at 940 Town Center Drive Suite F-20 in Langhorne, PA. Please call (215) 702-1200 or go to http://www.centerforsmartlipo.com for more information.
# # #