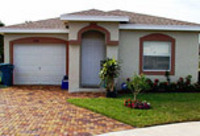 The Global Housing Solution.
Ft. Lauderdale, FL (PRWEB) June 7, 2010 —
Bond Building Systems (BBS), the unrivaled gold standard in quality cost-effective rapid production building systems technology, heads to Haiti next week to take part in a heralded international event organized by the American Chamber of Commerce of the Dominican Republic, the American Chamber of Commerce of Haiti and in collaboration with the US Commercial Service. Entitled, "Building a New Haiti" Business, Commerce and Investment, the event puts industry leaders like BBS at the table with the Haitian Government, the United Nations, the World Bank and others charged with implementing and financing recuperative and development strategies designed to build an economically sustainable Haiti.
No Shortage of Do-Gooders
Huge amounts of money to assist with emergency response, food, long-term medical care and housing needs, have poured in from all over the world, ever since the earthquake hit this already impoverished nation. In the midst of recovery, resettlement and redevelopment, conflicting estimates report that from 200,000 dead and 1.5 million Haitian people were made homeless by the earthquake. From tarps and shanty towns created by scrap wood, metal and other scavenged materials to temporary modular boxes built by well-meaning do-gooders and government partnerships with non-profit organizations, Bond Building Systems principals, Art Bond, President says that these in adequate shelters amount to building the next generation of slums". Both He and Bill Hanson, Vice President, feel that Haiti's true future success lies in relocating its' people to an area 50 – 60 miles outside of Port Au Prince in permanent homes built in planned sustainable communities.
Bond Building Systems Plan gives Haiti a chance to do it right!
The systems patented core materials and technology produce completely unified structures that are impervious to impact, impenetrable by moisture and are hurricane, earthquake, mold and mildew resistant, as well as fire and insect proof
Simply the strongest building system in the world.
Core elements of the BBS Proposal:

Assure that the sites for new communities are strategically located so as to promote local job opportunities and that proper community infrastructure is in place as the homes are being build; The BBS plan includes building a batch plant that will produce the aggregate materials used in the construction of its homes. A workforce impact of more than 6000 direct jobs will be created for Haitians who will be hired and trained to work in the plant and construct homes.
To the maximum extent practical, use construction materials and products that are locally sourced in order to stimulate its economy and promote its local businesses thereby creating additional job opportunities.
Construct homes that are attractive and durable and that will promote long-term increasing market values that will last for generations to come.
Once established, the best practices used to build the first 5000 homes (housing 30,000 people) will be replicated, as the government determines, to spur systematic development of an estimated 10 sustainable communities over the next 10 years, building 50,000 homes (housing 300,000) and creating in jobs for Haiti's people.
Please visit, http://www.bondbuildingsystems.com to view live demos.
###