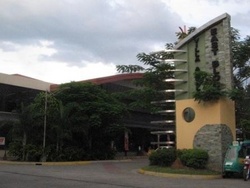 "The current climate provides us with a unique opportunity to grow"
West New York, NJ (PRWEB) June 11, 2010
Next Level IT Services announced today that it is increasing its marketing efforts to reach out to small businesses across the globe to expand their call center services. NLIT is increasing internal business to business telemarketing efforts, web marketing, and sales and advertising. The call center services company provides telemarketing, customer service, and data entry services to companies around the world.
Economic conditions have lead to the decision to aggressively increase marketing. The company serves a large business base in the United States, and aims to take advantage of increased hiring in the US. The US has created an estimated 982,000 jobs in the first five months of 2010, and 937,000 since November. The unemployment remains high, but job growth is a far cry from the massive job losses the US economy sustained in 2007-2008. Additionally, the crises in the Euro Zone has led to a relatively strong dollar, which positively impacts NLIT.
"The current climate provides us with a unique opportunity to grow," said Marketing Director Adam Shore. "We plan to seize the opportunity and generate new business for our center."
NLIT opened an inbound call center in Bacolod, Philippines in 2008, but is expanding its outbound call center services this year. The outsourcing services company specializes in contact center services such as order taking, appointment setting, lead generation, virtual assistance, and live chat services.
"We are thrilled with the performance of the Philippines center," said Director Dan Granbury. "Bacolod has an excellent, well educated talent base, a large presence of contact centers, and access to cutting edge technological infrastructure that can be hard to find elsewhere." Granbury brings an extensive background in telemarketing and sales in the US. He joined the firm last year to help train and educate employees with US best practices. "Most of our clients in the US appreciate the ability to work with nationals," added Granbury.
###