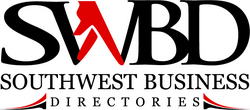 "I'm excited to have a directory that businesses can use to log in, write blogs and interact with one another," said Kevin Evans, owner of Southwest Business Directories.
Austin, TX and Philadelphia, PA (PRWEB) June 15, 2010
Directory publisher Southwest Business Directories announced that it has signed with 7Mainstreet to power its directory Web site http://www.myaustinpages.com and drive leads to local advertisers. MyAustinPages.com will now feature local search, e-commerce and social networking capabilities from 7Mainstreet, designed to help boost sales for Southwest Business Directories' local Austin Texas advertisers and attract a greater online consumer audience.
"I'm excited to have a directory that businesses can use to log in, write blogs and interact with one another," said Kevin Evans, owner of Southwest Business Directories. "7Mainstreet has envisioned the future of directories. Now I can captivate clients even before they see a print book!"
Indeed, there is a tremendous opportunity to connect with local consumers online. According to a recent survey by local media advisory firm BIA/Kelsey and research partner ConStat, nearly all consumers (97 percent) now use online media when researching products or services in their local area.
7Mainstreet is an interactive advertising platform that significantly enhances the familiar online Yellow Pages directory by adding e-commerce features like those found on eBay, plus social networking features similar to those of Facebook. The result is a new environment in which businesses large and small can connect with and sell their products and services directly to online consumers. While other online directories offer businesses an address listing with a few lines of copy, a company logo, and a map, the 7Mainstreet Platform offers a complete Web site with robust e-commerce capabilities, blogging, videos and photos, networking opportunities, search engine optimization and more.
"7Mainstreet transforms a simple one-page 'brochure' web site into an actual online storefront that sells products, educates consumers and networks with peers," said Andy Leff, CEO, 7Mainstreet. "We're happy to welcome Southwest Business Directories. We're especially pleased to have a tech savvy partner in a tech savvy region of the nation. Our tools help businesses help their customers to find a lot of interactive information."
For local online advertisers, setting up shop on MyAustinPages.com is a simple process and, unlike existing online directories, it offers more than just base address information. Businesses can populate their multi-page profiles with a customized design that reflects a company's brand while enhancing its chance to be found through major search engines.
About 7Mainstreet and 7MainIdeas
Using the 7Mainstreet interactive directory and e-commerce technology, advertisers can attract customers who might not live close enough to the brick-and-mortar business to shop there. And advertisers can get helpful customer feedback, and drive more traffic through blogs, groups and other interactive tools.
To promote 7Mainstreet's innovative online platform, the company has partnered with AD Ideas, a San Antonio-based agency serving the Yellow Pages industry with production, creative services, and sales consulting services. The two firms have formed a joint venture called 7MainIdeas to market the 7Mainstreet platform to independent Yellow Pages directory publishers.
To learn more about the Southwest Business Directories7Mainstreet partnership or the 7Mainstreet platform for Yellow Pages directories, contact Andy Leff at (888) 466-7774 Ext. 1011. To advertise with Southwest Business Directories, visit http://www.myaustinpages.com.
Contact:
Andy Leff
(888) 466-7774 Ext. 1011
###