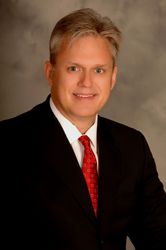 We strongly believe the legal community requires alternatives in the Atlanta market for litigation accounting services. Whether it's investigations, valuations or expert witness testimony, Longleaf is a competitive option to meet the needs of our clients.
Atlanta, GA (PRWEB) June 9, 2010
Longleaf Technical Services, LLC (Longleaf), the independent forensic and financial services firm, broadens its service offerings in the Atlanta area with the opening of its offices at 3399 Peachtree Street NE, Atlanta, Georgia 30326. In addition to another location at 2300 Lakeview Parkway, Suite 700, Alpharetta, Georgia 30009. Michael Thompson, Managing Director, is leading the accounting forensics, litigation support and business valuation practice from this location where Longleaf's continuing strategic focus is satisfying the ever-growing demand for these services.
Longleaf provides valuation and investigative services to clients facing internal fraud, business damages, litigation, bankruptcy, financial distress, or cash flow difficulties. Whether the clients' need is to identify the zone of insolvency relative to their financial position or investigate potential fraud or financial mismanagement, our team of financial accounting experts has the skills and experience to provide the crucial information such as value of the enterprise or assets and investigative results on a timely basis to financial decision makers.
Longleaf's CPAs and forensic accountants are experts in managing complex claims on behalf of the insured as well as claimants. Our staff has worked with our clients on insurance claims and torts in determination and providing proper documentation of the value of damages, including business interruption and extra expenses. In addition, Longleaf accountants have represented companies in valuation of damages and/or cost reimbursements for torts, insurance claims and FEMA reimbursement related matters.
Disputes are often one of the most complex problems facing businesses today. Longleaf provides dispute-consulting services that are tailored to meet the demands of every engagement. We have experience across a vast array of industries such as retail, energy, manufacturing, agriculture and hospitality.
About Longleaf Technical Services, LLC (Longleaf)
Longleaf Technical Services, LLC (Longleaf) is dedicated to helping companies protect, preserve and enhance enterprise value against increasingly complex economic, legal and regulatory environments. We are trusted and respected leaders in many of the most complex legal and accounting matters in the world.
Its founder, Michael Thompson, CPA/ABV, CFE, has more than 20 years of experience in the financial and accounting industry focusing primarily on accounting damages, fraud investigations and accounting expert witness services. Mr. Thompson has served as CEO, CFO and Risk Manager for firms facing complex financial crisis and has extensive experience valuing damages and has significant experience and expertise in managing staff, offices and companies. More information can be found at longleaftech.com.
###