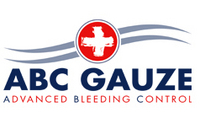 This distribution agreement with MediLink Center broadens our reach internationally
New York, NY (Vocus) June 8, 2010
United EcoEnergy Corp.'s (OTCBB: UEEC) principal operating subsidiary, Epic Wound Care, Inc. today announced that it has signed a distribution agreement with MediLink Center LLC, , a closely held company based in the Sultanate of Oman, to distribute Epic's proprietary wound care gauze in the Middle East and other territories.
The distribution agreement specifies minimum purchases over a three-year period and is renewable based on MediLink Center's achievement of certain milestones. The countries in which MediLink Center has the exclusive right to sell and distribute Epic's wound care products are: Turkey, Bahrain, Jordan, Kuwait, Oman, Qatar, Saudi Arabia, United Arab Emirates, Egypt, Iraq, Lebanon, Africa, India, Vietnam and Sri Lanka. MediLink Center currently has relationships in the medical markets and hospitals throughout the Middle East. The relationship will be serviced by Coreva Health Science, LLC, Epic Wound Care's Master Distributor.
"We are very pleased by the market's acceptance of the Epic Wound Care products to date," said Kelly Hickel, United EcoEnergy CEO. "This distribution agreement with MediLink Center broadens our reach internationally," he added.
About Epic Wound Care Inc. (http://www.abcgauze.com)
Epic has developed a ground-breaking gauze product designed for the wound care market. The gauze can be used on any wound where bleeding is present. Upon contact with moisture, the gauze forms a gel-like substance that acts as a homeostatic agent to address bleeding quickly. Once bleeding has ceased and coagulation has occurred, the product can be rinsed away with saline solution or lukewarm water.
About United EcoEnergy (http://www.unitedecoenergy.com)
United EcoEnergy Corp (UEEC) develops, manufactures and markets products and technologies in the healthcare sector. UEEC's principal operating subsidiary is Epic Wound Care, Inc. which produces a hemostatic gauze, a collagen-like natural substance created from chemically treated cellulose that is designed to address severe bleeding in wound care applications. The Company is focused on identifying emerging healthcare products and technologies for strategic partnership or acquisition.
Safe Harbor Statement
Safe Harbor Statement under the Private Securities Litigation Reform Act of 1995: This news release may contain forward-looking information within the meaning of Section 27A of the Securities Act of 1933, as amended, and Section 21E of the Securities Exchange Act of 1934, as amended, including statements that include the words "believes," "expects," "anticipates" or similar expressions. Such forward-looking statements involve known and unknown risks, uncertainties and other factors that may cause the actual results, performance or achievements of the Company to differ materially from those expressed or implied by such forward-looking statements. This news release speaks as of the date first set forth above and the Company assumes no responsibility to update the information included herein for events occurring after the date hereof.
Contact:
Kelly T. Hickel
Chairman and CEO
United EcoEnergy
Telephone: 646-808-3095
Fax: 212 785-3520
###