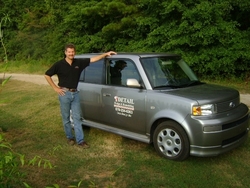 "A low price is rarely quality and quality is rarely achieved with a low price"
Atlanta, GA (PRWEB) June 8, 2010
Today Robert Warren of Detail Design & Remodeling answers the question: Does a homeowner really need to get three bids before having their bathroom remodeled?
The age old adage that says a homeowner should always get three bids before a remodeling project can be misleading. The homeowner thinks that this process will save them from nightmares. If they think getting three prices tells them anything other than three prices they are deceiving themselves. This is what happens: the homeowner decides to remodel the master bath. They find some contractors either online, or the phone book or who knows where. They set up the appointments. The first one arrives, if he shows up at all, it is the norm in this industry to not be punctual or very communicative. The homeowner goes over the project with contractor number 1. He tells the contractor his ideas. The contractor gives him a few ideas based on his experience. The contractor leaves and the second Bathroom remodeling contractor shows up. The same thing happens, only this time the contractor has more ideas and the homeowner thinks of a few as well. He leaves and the third contractor shows up. The same scene takes place as the first two, more ideas from both parties.
Now the tricky part! Lets' see how many actually come back with pricing. Lets' assume that all three contractors come back with a design and a price for a master bathroom remodel. If you recall the homeowner had no clear idea of what they wanted to do. Many times it's because they don't know what they can do. According to this scenario the first contractor will be the lowest price and the last guy will be the highest. The reason is simple as each contractor came to look at the project and discuss it with the homeowner the scope of work changed. Now how are these three prices going to help our fictitious homeowner? They won't, will they? It will only confuse them.
Master bathroom remodeling usually requires moving walls around and re-defining space. When this happens the scope from one contractor to another can be very large, thereby giving you big differences in prices.
The best solution is deciding on a bathroom remodeling contractor that they feel comfortable with, hopefully one that belongs to NARI (the National Association of the Remodeling Industry). Interview 2 or 3 companies and check them out thoroughly. After deciding on the best one let them take them through their process of designing, budgeting and completing the project.
If they do it this way they are more likely than not to have a great experience!
Finding a great contractor can make their life easier for future projects, like kitchen remodeliing, basement remodeling or even room additions.
# # #