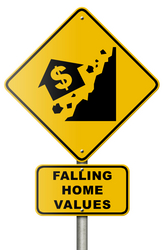 A record 2.8 million properties in the U.S. received foreclosure notices last year — marking a 21% jump from 2008 according to RealtyTrac
Rocky River, Ohio (PRWEB) June 9, 2010
Local Foreclosure Prevention (FP) Pro Dennis J. Rath closed yet another short sale this week, saving one more worried homeowner from a credit-crippling foreclosure and giving him the opportunity to own another residence up to seven years sooner than if he'd lost his home to foreclosure like millions of other Americans.
A record 2.8 million properties in the U.S. received foreclosure notices last year — marking a 21% jump from 2008 and 120% jump over 2007 foreclosures, according to RealtyTrac, an Irvine, Calif.-based real-estate data company. And 2010 is shaping up to be MUCH more of the same: RealtyTrac predicts 4 million more foreclosures is "a real possibility" this year — with true recovery three years away.
"Right now, there are so many borrowers 90 days or more past due on their mortgages that the banks have Another Cleveland-area homeowner avoids foreclosure and saves significant money et to begin the foreclosure process on 1.2 million properties," notes Dennis J. Rath, accredited by Harris University as a Short Sale Expert. "Unfortunately, most of these homes soon will go the incredibly costly foreclosure route. Don't wait another minute to call a Foreclosure Prevention Pro like me. For every fairy-tale/short sale ending, there are five Nightmares on Elmstreet that could have been prevented with the early intervention of an FP Pro."
Rath — one of the first professional REALTORS® to earn certification as a Short Sale and Foreclosure Resource by the National Association of Realtors as well as recognition as a Home Retention Expert by seven of the nation's largest mortgage companies — cited one such recent story.
"Unfortunately, I have another story of homeowners who waited too long to call me. The borrowers' home recently was forced into foreclosure," Rath says sadly. "Don't bury your head in the sand. Chances are I can help get you out of this jam — if you call me TODAY!
"The second homeowners were working with two other Realtors for quite a while before the couple called me," Rath adds." Unfortunately, the other Realtors weren't experienced in the myriad requirements of the short sale process. They simply didn't have experience, and by the time the homeowners realized there were major problems in getting the deal done, it was too late to prevent foreclosure."
One Realtor told the couple whose home was foreclosed on that the bank would not accept a short sale below $80,000 — and that was wrong. "The bank likely would have accepted $60,000," Rath adds. "These homeowners could have bought a new home in as little as three years. Instead, they will carry the burden of a costly foreclosure on their credit histories for as long as 10 years.
"It's who you know AND what you know," Rath adds. "Visit myfppro.com and call me at 440-331-0900 today," Rath adds. "I have the short-sale schooling and real-life experience as well key contacts with major mortgage companies and lending institutions. The call will cost you just five minutes, but could save you tens of thousands of dollars."
Some are starting to get the message as the word gets out on myfppro.com — Dennis J. Rath's new Foreclosure Prevention online resource library. During the past two weeks, three more homeowners tapped FP Pro Dennis J. Rath to save their credit and engineer short sales.
"People end up in financial difficulty for a variety of reasons. If homeowners think they might lose their houses, they need to call a short sale expert ASAP," Rath says. "I don't judge them. It's like cancer. Early detection gives them options and eases the pain. Don't go to someone who is not certified and experienced as a Foreclosure Prevention Pro. Don't be the homeowner that inexperienced Realtors 'go to short sales school on.' Make them learn on their dollars — not yours!"
Short Sales 101
Among the many signs pointing toward a record number of new mortgage delinquencies, and eventual foreclosures or short sales 2010-11, are the following statistics from Jacksonville, Fla-based Lender Processing Services:

Due to a backlog, banks haven't even begun the foreclosure process on 1.2 million properties that are 90 days or more past due. Those homes are headed that way shortly.
Lenders have scaled back their bidding at public auctions that usually precede foreclosures. This signifies lenders' heightened hesitancy to hold on to at-risk properties and their increasing willingness to let outside investors pick up the homes at deep discounts. In some states in 2009, outside investors purchased five times the number of homes they did there the previous year at public auctions.
One-third of foreclosures remain in pre-sale status after 12 months — twice as many as the year prior.
For every mortgage loan that improves in status, three more deteriorate further.
The nation's November 2009 foreclosure rate hit 3.14% — a year-over-year increase of 85.1%.
The 10 states with the most non-current mortgage loans include Ohio, Florida, Nevada, Mississippi, Arizona, Georgia, California, Michigan, Indiana and Illinois.
Additional alarming statistics direct from FP Pro Rath include:

"Forty percent of homes on the market today will not sell within six months of first being listed."
"There is three times the typical inventory of homes on the market now — we have 12 months' worth of home versus the typical inventory of four months."
"The average interest rate on mortgages has climbed 1% the past six months, further stifling home sales."
"2006 was the biggest year ever for adjustable rate mortgages, and those ARMs are set to expire in 2011, triggering a historic wave of new mortgage delinquencies and foreclosures — if short sales aren't embraced before then."
The good news is the Obama administration has incentivized lenders to make mortgage modifications (such as forgiving past due payments and/or decreasing mortgage interest rates) to lighten the load on the millions of American homeowners struggling to make mortgage payments due to hardships such as job loss and mounting medical bills. Mortgage modifications often only bring a few months' breathing room. Before long, these Clevelanders will again find themselves at the "Foreclosure or Short Sale" crossroad.
Scant mortgage modifications have contributed to an avalanche of foreclosures. The housing crash soon will return with a vengeance, as 7 million new foreclosure properties are hitting the market, analysts at Amherst Securities Group LP predict. The New York-based mortgage-bond analysts say we now have five times the number of repossessed homes on the market than we had five years ago. This glut of properties, combined with a growing "shadow inventory" of an estimated 30% of other homeowners who say they want to put their homes up for sale in the next 12 to 24 months, is expected to further drive down already-low home-sale prices and crimp homeowners' ability to obtain equity loans and ride out this economic storm.
That prospect, coupled with the high costs and lingering credit impact of foreclosure, are just two reasons government regulators now are pushing short sales — real-estate transactions in which defaulting homes are sold for less than their outstanding mortgage balances. Under the upcoming U.S. Treasury plan, as much as $10 billion of government funds will be used to give lenders catch-up payments. One U.S. Treasury proposal also offers lenders $1,000 for going along with each short sale. The borrower also would be in line for incentives (possibly $1,500 in closing fees) for agreeing to a short sale.
And as with all short sales, the lender holding the mortgage note and agreeing to the transaction pays the real-estate agent's commission — not the seller. Just as sweet to the seller, thanks to the Mortgage Debt Relief Act of 2007, the amount of mortgage debt forgiven no longer is taxable income.
FORECLOSURE SHORT SALE
The right to home ownership usually is stripped away for seven years or longer. The delinquent borrower typically rents, building zero home equity, during that extended period. If you keep your credit score clean going forward, you can buy a home within 24 months. In fact, if your credit score does not reflect a single 60-day-plus late pay, under Fannie Mae guidelines you can buy another home immediately!
The bank legally may post a Notice of Public Sale
(aka "the scarlet F"/Foreclosure sign) in plain view for all your neighbors to see. You retain dignity, knowing YOU sold your home — and your neighbors have no indication it was a "short sale."
Your credit score takes a serious nosedive that could prevent you from obtaining cars, credit cards, loans and even certain jobs for years. Your credit score temporarily dips a bit — but far less than it likely would have with a few (more) delinquent mortgage payments never-mind a full-blown foreclosure.
The foreclosure might remain on your credit report for up to 10 years. The short sale — which can be orchestrated whether you're current on your mortgage, late on payments or deep in foreclosure — typically will have minimal mention and nominal impact on your credit score.
DJR: Your FP Pro
Dennis J. Rath of ERA Rath, REALTORS®, in Rocky River, Ohio, is uniquely positioned and proven to serve as Cleveland's preferred Foreclosure Prevention (FP) Pro. Rath orchestrated his first short sale in 1997. He has 12 years' experience saving Cleveland-area homeowners from foreclosure and, during that time, also has completed thousands of Broker Price Opinions (BPOs are used in the short sale process) for major lending institutions such as Wells Fargo, Chase, USA Bank, Charter One and PNC (formerly National City Bank). Rath is accredited by Harris University as a Short Sale Expert. One of the first professional REALTORS® to earn certification as a Short Sale and Foreclosure Resource by the National Association of Realtors, Rath also is recognized as a Home Retention Expert by seven of the nation's largest mortgage companies.
Visit http://www.myfppro.com today to take Rath's simple, confidential online short sale prescreening and instantly qualify for a free foreclosure prevention assessment. To contact Dennis J. Rath directly, email dennis(dot)rath(at)era(dot)com or call 440-331-7772, ext. 273.
# # #