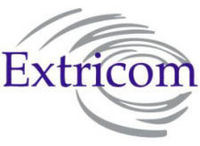 We reviewed a number of vendors and it was the Extricom system that 'ticked all the boxes' for us.
London, United Kingdom (PRWEB) June 8, 2010
Moulton College, a training institution for the Natural, Built and Recreational Environment industries in Moulton, Northamptonshire, UK, has completed deployment of a wireless LAN (WLAN) system from Extricom. The WLAN was implemented by T.James Telecoms, a Technology partner specializing in wireless services, to support mobile learning by students and staff at Moulton's Holcot Centre, as well as portions of the College's main site.
As an overlay to its traditional vocational teaching, Moulton College is integrating sophisticated technology into its everyday lesson plans. The College has numerous buildings, 5,000 students, and a curriculum that incorporates classes in the field as well as the lecture hall, so implementing a campus-wide wireless network was a priority. A funding award from the Mobile Learning Network (MoLeNET) enabled Moulton to invest in mobile learning technologies, including a enterprise-class WLAN and a large number of mini-computers.
"Basically, we need to make sure our students are more prepared for the workforce, and having a grounding in IT is essential," stated Giles Batchelor, Network Development & Services Manager at Moulton College. "Our staff use network resources in any number of ways, whether online exercises, flash quizzes, or video streaming for a stone masonry workshop or animal welfare class, just to name a few examples."
"To support this, we needed a WLAN that would just work reliably without to much intervention on our part but would be flexible enough for a wide range of operating scenarios. We reviewed a number of vendors and it was the Extricom system that 'ticked all the boxes' for us. The implementation has brought significant benefits, including a MoLeShare Award for innovation in the use of mobile learning technology."
Extricom's Channel Blanket™ architecture has become a byword in the wireless networking community for its simplicity, robustness, and multi-use nature, making it a natural choice for educational institutions. Densely deployed access points provide reliable, resilient network access and high performance for every user. The Extricom switch coordinates the APs and eliminates the co-channel interference that reduces the performance of conventional WLAN systems. The system supports multiple blankets from the same physical infrastructure, essentially separate networks that can be dedicated to specific application types or end-user populations.
For Peter Oxtoby, managing director for T.James Telecoms, Extricom's mobility characteristics were what made it a compelling solution for Moulton College: "Continuous mobility from AP to AP is critical, especially in terms of real-time teaching in the field where handheld devices are replacing flapping bits of paper, for a more enriched learning experience. The WLAN had to support this right out of the box and it did. There are a lot of vendors that tout their solution's ability to provide seamless mobility, but none performs up to the level of Extricom in our opinion."
"Extricom WLAN is engineered to overcome the environmental challenges that can make deploying enterprise WLAN an exercise in frustration," said Edu Meytal, Extricom's executive VP of global sales. "These days, it's not enough just to deploy wireless, you have to deploy wireless that can be guaranteed to perform well under load and under stress. Customers like Moulton College continually demonstrate how the Extricom system lives up to its billing in real-world conditions, no matter what it's asked to do."
About T.James Telecoms
T.James Telecoms are specialists in the design, deployment and maintenance of wireless and wired networks . WAN, LAN and WIFI Hotspot deployment as a service delivery or managed service. They can be contacted at http://www.tjamestelecoms.co.uk
T.James Telecoms Contact
Marketing
Tel: +44 1536 411188
# # #