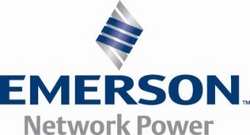 Carlsbad, CA (PRWEB) June 8, 2010
Emerson Network Power, a business of Emerson and the global leader in enabling Business-Critical Continuity™, today announced the µMP4 (MicroMP4), its latest configurable ac-dc power supply that rivals the cost of non-configurable power supplies, while providing market-leading density, efficiency, reliability and agency approvals.
Available now, starting at $202 per unit in production quantities, the low-profile 1U (1.75 inch) µMP4 offers a power density of 13.9 W per cubic inch and operating efficiency of up to 91 percent typical at full case load. The case can deliver up to 600 W of output power with no minimum load requirement. In addition, users can mix-and-match up to four modules with outputs ranging from 0.9 V to 60 V, enabling nearly limitless output power configurations.
Designed to ensure high efficiency and reliability – even in extreme environmental conditions – the µMP4 is rated for performance at temperatures from -40 to 70 degrees Celsius. It can withstand a shock/vibration of more than 50 G, contributing to a high demonstrated mean-time between failures of more than 550,000 hours at full load. Conformal coating is also available as an option.
The µMP4 accepts a wide input voltage range of 85 Vac to 264 Vac and is equipped with active power factor correction rated at 0.99 typical to minimize input harmonic current distortion.
Microcontrollers integrated into the case are supported by Emerson Network Power's intuitive GUI-based PMBus® control software, which can be downloaded free from the company's web site. The software provides OEMs with superior flexibility, including real-time input voltage, current and temperature monitoring to provide at-a-glance performance confirmation for the entire power supply.
The µMP4 is precertified with a host of safety specifications – including UL, CSA, VDE, BABT, BSMI, CB, and CE certifications – to ensure rapid, cost-effective power provisioning off-the-shelf and enable shorter design-to-manufacture timelines. The µMP4 power supply meets EMI Class B and EN61000 standards for conducted noise and Restriction of Hazardous Substances (RoHS) directives. The power supply is also equipped with full EN60601 medical safety approvals, making the µMP4 ideal for certain medical applications, as well as industrial, process automation, robotics and telecommunications OEMs.
For more information or to inquire about a sample, visit http://www.powerconversion.com/products/cat/118/Configurable-Power-Supplies-uMP-Series.
About Emerson Network Power
Emerson Network Power, a business of Emerson, is the global leader in enabling Business-Critical Continuity™ from grid to chip for telecommunication networks, data centers, health care and industrial facilities. Emerson Network Power provides innovative solutions and expertise in areas including AC and DC power and precision cooling systems, embedded computing and power, integrated racks and enclosures, power switching and controls, infrastructure management, and connectivity. All solutions are supported globally by local Emerson Network Power service technicians. For more information on Emerson Network Power's embedded power products and services for original equipment manufacturers and system integrators visit http://www.Emerson.com/EmbeddedPower. Learn more about Emerson Network Power products and services at http://www.EmersonNetworkPower.com.
About Emerson
Emerson, based in St. Louis, Missouri (USA), is a global leader in bringing technology and engineering together to provide innovative solutions for customers in industrial, commercial, and consumer markets through its network power, process management, industrial automation, climate technologies, and appliance and tools businesses. Sales in fiscal 2009 were $20.9 billion. For more information, visit http://www.Emerson.com.
Business-Critical Continuity, Emerson Network Power and the Emerson Network Power logo are trademarks and service marks of Emerson Electric Co. All other product or service names are the property of their respective owners. © 2010 Emerson Electric Co.
# # #