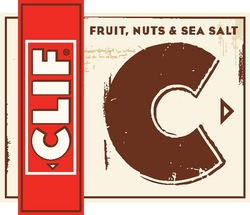 CLIF C offers a new kind of snack for people who appreciate great-tasting flavors in foods made with just a few, recognizable, high-quality ingredients
BERKELEY, CA (Vocus) June 9, 2010
CLIF® C, a new double-layered fruit and nut bar from Clif Bar & Company, is now available in natural food and select grocery stores nationwide. Made with the simplicity of nine all-natural and organic ingredients, CLIF C comes in four flavors – Raspberry, Apple, Blueberry and Cherry Pomegranate.
The newest creation from the CLIF Kitchen brings delicious flavors and textures to every bite. CLIF C starts with a moist and chewy crust of organic dates, roasted almonds and macadamia nuts. A layer of all-natural fruit and fruit juices comes next. A pinch of sea salt naturally enhances the fruit and nut flavors, and a sprinkling of crunchy roasted almonds tops off this healthy and nutritious snack.
"CLIF C offers a new kind of snack for people who appreciate great-tasting flavors in foods made with just a few, recognizable, high-quality ingredients," said Carly Lutz, Brand Director at Clif Bar & Company. "Everything in a CLIF C bar could easily be found at a local farmers' market."
Each CLIF C bar contains just 130 calories, provides one full serving of fruit and is a good source of fiber, offering 4 grams or 16 percent of the Recommended Daily Value (RDV), with only 4.5 grams of fat. CLIF C is also low in sodium at just 1 percent of RDV.
CLIF C has a suggested retail price of $1.39.
About Clif Bar & Company
Clif Bar & Company is a leading maker of nutritious, all-natural, organic foods and drinks, including CLIF® BAR energy bar, LUNA®, The Whole Nutrition Bar for Women®; and CLIF Kid®, Nourishing Kids in Motion®. Focused on sports nutrition and healthy snacks, the company is committed to sustaining its people, brands, business, community and planet. (http://www.clifbar.com)
Editor's Note: Product samples and photos are available on request.
CONTACTS:
Loretta Stevens
Double Forte
415-848-8123
lstevens(at)double-forte(dot)com
Dean Mayer
Clif Bar & Company
510-558-7855 x130
dmayer(at)clifbar(dot)com
###