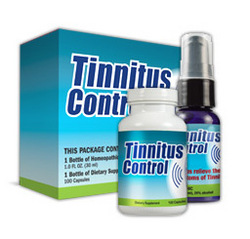 Get Relief from the constant ringing in your ears!
Burbank, CA (PRWEB) June 8, 2010
The product, called Tinnitus Control, is a two-step homeopathic system that naturally relieves Tinnitus, commonly referred to as ringing in the ears. This formula uses all-natural ingredients chosen for their long use in homeopathic medicine to treat the symptoms of Tinnitus.
"We're very excited about the development of our Tinnitus Control product," said Pacific Naturals Director, Chris Blondeau, "So many people suffer from constant ringing in the ears, and now we're finally able to offer them a product that will help them get some relief."
Tinnitus is defined as a constant noise or ringing in the ears. A common problem, tinnitus affects about one in five people. Prolonged exposure to loud sounds is the most common cause of tinnitus. Up to 90% of people with tinnitus have some level of noise induced hearing loss.
"Construction Workers, musicians, and many other professions suffer with Tinnitus due to the loud conditions at their jobs. With Tinnitus Control, we're now able to offer them a product that will help silence the excruciating ringing in their ears," says Blondeau.
Tinnitus control helps relieve Tinnitus symptoms with a two-step system. The first step is a homeopathic spray that delivers natural ingredients directly into the bloodstream with a spray under the tongue. The second step is an herbal supplement taken as a capsule that helps support the effects of the homeopathic spray for longer-lasting relief.
With this unique two-step approach to dealing with Tinnitus, Pacific Naturals believes it has created the ultimate remedy for Tinnitus symptoms. And, because it's all-natural, Tinnitus Control is able to relieve symptoms without any side effects.
"We're very proud to be able to offer a completely natural solution to Tinnitus that is both effective and safe to use. We're confident in its ability to relieve Tinnitus symptoms for a wide variety of sufferers," Blondeau said.
Tinnitus Control is available now and can be purchased directly from the manufacturer by visiting http://www.tinnituscontrol.com
###