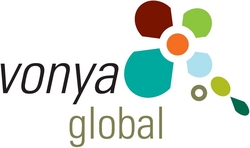 "We believe that a large number of Internal Audit Departments at companies today are performing extensive audits that start with the strategic goals of the organization." Steven Randall, Partner - Vonya Global
Chicago, IL (PRWEB) June 9, 2010
Vonya Global has commissioned a study to survey a cross-section of Executives and Internal Auditors from both public and private organizations in a variety of industries to evaluate their opinions regarding the strategic role of internal audit. This is a follow up study to one conducted in 2008. The results of the 2008 study revealed a expectation gap in the strategic role internal auditors play in their organizations. This follow up study will compare how expectations may have changed in light of continued risks of fraud, financial statement errors, environmental risks, security breaches, and privacy concerns.
Steve Randall, Vonya Global Partner stated: "We believe that a large number of Internal Audit Departments at companies today are performing extensive audits that start with the strategic goals of the organization." Chief Audit Executives are required to use a risk based model for creating audit plans. Internal Auditors should be participating in various meetings and strategic discussions throughout their day. Discussions such as these help Internal Auditors understand more thoroughly what the goals of the organization are, which should be built into the risk models.
One executive from the previous study stated the following: "Internal Audit could improve its capabilities in evaluating the effects of strategic and business risk on the overall risk profile of the Company. This would also enhance the primary mission of internal audit to look for potential financial issues." This statement, along with many others, reveal the importance of internal audit becoming more than a financial compliance function. The results of this new study will highlight whether or not internal audit has taken steps in this direction.
To participate in the study, please visit the Vonya Global website: http://www.vonyaglobal.com
###