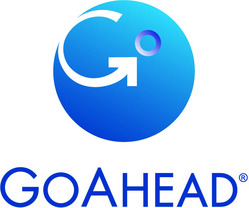 Interest in embeddedMIND has exceeded even our most optimistic expectations
Bellevue, Wash. (PRWEB) June 9, 2010
GoAhead® Software today announces the first pre-integrated application-ready software platform for embedded applications. The new 3.3 version of its embeddedMIND management infrastructure and configuration management solution is now integrated with the company's flagship OpenSAFfire high availability (HA) software. GoAhead acquired the embeddedMIND business in January and is already delivering on its potential with a unique single-vendor solution that is only available from GoAhead.
embeddedMIND's integration with OpenSAFfire provides users with the flexibility to easily access selected management information about the current state and configuration of the HA software via their chosen management interface. Notifications from the HA system can also be distributed in a similar manner. These new capabilities save significant time and effort for engineering teams and also enable them to focus their resources on the differentiating features of their systems. In addition to the integration with OpenSAFfire, embeddedMIND itself can now be configured to be highly available, thereby eliminating a potential point of failure.
"Interest in embeddedMIND has exceeded even our most optimistic expectations," said Asif Naseem, President and COO of GoAhead. "Existing and new customers alike are excited that we have moved so quickly to deliver this integration. They are also very enthusiastic about our ambitious roadmap and the additional R&D investment that we are making to deliver on it."
GoAhead's progress with embeddedMIND is a key component of its overall product strategy and vision. The pre-integration of OpenSAFfire and embeddedMIND offers dramatic simplification of system development and acceleration of project schedules. This has become increasingly important to equipment manufacturers and system integrators in telecommunications and defense. A recent Heavy Reading study revealed that over 50% of equipment manufacturers consider time-to-market as their most critical success factor and are choosing commercial-off-the-shelf (COTS) solutions to do it. By removing the need to perform complex integration, GoAhead's software platform provides a powerful means for them to achieve this important goal.
embeddedMIND 3.3 AVAILABILITY
GoAhead embeddedMIND 3.3 is immediately available as a standalone solution or as part of an integrated package with OpenSAFfire. Contact GoAhead by visiting its web site at http://www.goahead.com/company/contactus.aspx for additional information.
About GoAhead Software
GoAhead Software is the worldwide leader in commercial off-the-shelf solutions for equipment manufacturers who recognize that scarce development resources should be allocated to building applications and not infrastructure. Our software platform includes high availability middleware to ensure 99.999% availability of applications as well as a management infrastructure for networked devices that require multiple management interfaces. GoAhead's leadership and commitment to Service Availability Forum standards prevent vendor lock-in and ensures application portability across different hardware and software platforms. Proven in over 60,000 deployments, GoAhead is helping industry leaders such as Motorola, Alcatel-Lucent, Lockheed Martin and Northrop Grumman reduce development costs and accelerate time to delivery. For more information, visit http://www.goahead.com.
# # #