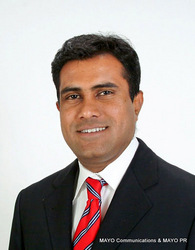 "When I founded PERI Software in 1999 my goal was to make it one of the world's leading technology companies," said Sarav Periasamy, PERI Software
Sacramento, CA (PRWEB) June 8, 2010
PERI Software Solutions Inc., a global business solutions company will participate in the California Utilities Diversity Council's 2010 Green Diversity Summit next month. The June 28, 2010 Energy Summit takes place at the Sacramento Convention Center.
President and CEO Sarav Periasamy will speak on how he grew his successful company from a small startup to global business. PERI is one of the fastest growing minority owned business solutions company with 700+ employees, and it is the only diverse business enterprise in the nation with an end-to-end smart grid solution. It is based in Newark, New Jersey (headquarters), and with offices in San Jose, Los Angeles, and Chennai, India.
"When I founded PERI Software in 1999 my goal was to make it one of the world's leading technology companies," said Periasamy. "It took about five years to really develop the upper management and firmly encompass the goals for each division. It has been a steep learning curve for me as a young executive and it was a real challenge coordinating management between divisions to keep them in tune on the same page and sometimes it's hard to keep up with the growing pains."
PERI's broadening of its products and services portfolio stems from critical attention to customer needs and market fluctuations. "All the changes we made over the last 10 years are due to how the market has been and what our clients have been doing with their technology," he said.
Periasamy will join more than 800 invited policy makers, educators, industry experts, labor leaders, investors, business owners, and community organization leaders are expected to participate in the California Utilities Diversity Council's 2010 Green Diversity Summit.
According to the conference organizers this timely statewide summit will be the first green energy conference to directly address diversity. It will provide a first time opportunity for discussion of solution strategies that can generate tens of thousands of green jobs for all California. It will promote programs to increase green job training and education, as well as programs to stimulate green business development.
The primary goal is to broaden the understanding of how the transition to a clean energy economy can bring green investment and contracting opportunities to entrepreneurial woman, minority, service-disabled and veteran-owned business enterprise (WMDVBE) business owners. The Summit will also benefit underserved and underrepresented communities through green workforce education, training and green job creation.
"PERI is a green company and is always conscious about the environment, which is why we are consistently developing software to help save on energy and operation costs from smart grid technology to numerous business solutions," explained Periasamy.
About PERI
Founded in 1999, PERI is a global business solutions company, which has grown to more than 700 plus employees and delivers high value-cost effective technology based business solutions. PERI draws on deep industry expertise and a portfolio of interrelated consulting, business processes, application development along with smart-intelligent hardware and software products. PERI blends strategic design, proven technology, and timely delivery of solutions that maximize customers return on IT investment. Be sure to visit PERI's blog for company updates and developments
http://perisoftware.wordpress.com.
Editors: For images and advanced media interviews with PERI Founder and President Sarav Periasamy, please call: Aida Mayo or George McQuade at 818-340-5300 or 818-618-9229 or email Publicity(at)MayoCommunications(dot)com.
# # #