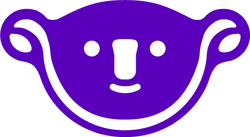 The umbilical cord is a pressured hose and when it is cut the blood often comes out like an aerosol spray
(Vocus) June 8, 2010
Cincinnati, OH (Vocus) June 8, 2010. The rising rate of blood borne pathogens has made the Labor and Delivery room a significantly more hazardous place to work. Doctors and nurses know that every time a baby is born they must deal with the challenge of blood spray when the umbilical cord is severed. This spray is pervasive, often undetected and potentially infected. But now, there is a new solution that helps reduce the danger from infected blood spray, the Joey Spray Guard™, http://www.joeymedical.com.
Studies have shown that today's Labor and Delivery staff members are sprayed ten times more often than they realize. The reason is that the majority of the blood spray is at body temperature and in micro-spray form. "The umbilical cord is a pressured hose and when it is cut the blood often comes out like an aerosol spray", states Mark Bode, CEO JoeyMedical. "Just because the drops are undetected, doesn't mean that the pathogens are any less dangerous."
Furthermore, cord blood spray can go everywhere. "In our study, we were surprised to find that other members of the obstetrics team were sprayed at a higher frequency than the actual doctor who was doing the delivery." explains Dr. Wendell D. Winters, a leading expert in Infectious Diseases. "One father who got sprayed was about ten feet away, at the door of the delivery room."
The Joey Spray Guard™ is a single handed clamping and cutting device that nearly eliminates blood spray. The award winning Joey was used on the Headrick sextuplets and is in use around the world. The Joey Spray Guard™ is FDA cleared, CE certified and manufactured by JoeyMedical.
Reviews of existing studies show that the transmission of diseases via umbilical blood spray is already a billion dollar problem. With the increased incidence of infections and exposure to blood borne pathogens such as HIV, AIDS, STDs, Hepatitis C, the Joey is a long overdue solution.
"In spite of universal precaution of masks and gowns, it is well known that many obstetric staffs are exposed to these blood sprays, therefore; a device such as the Joey would be of considerable value," adds Dr. Wendell D. Winters.
This June the U.S. Air Force begins a study with the Joey Spray Guard™ at Wilford Hall Medical Center in San Antonio, Texas.
"We are thrilled to have such an excellent team working with us to help us solve this critical hospital issue," adds Mark Bode. "In addition to being OSHA compliant, we believe that the Joey Spray Guard™ will be the new standard for caregiver safety in the delivery room."
For more information on the Joey Spray Guard™ visit http://www.joeymedical.com
To review a short video about the Joey visit http://www.joeymedical.com/short-overview-video.html
To hear Obstretric Nurses talk about the JoeySprayGuard view:
http://www.joeymedical.com/video-nurses-interview.htm
JoeySprayGuard On YouTube: http://www.youtube.com/watch?v=jz_9HtVjBQs
For information or interviews contact:
Mark W. Bode, CEO, mbode(at)joeymedical(dot)com
513 791-1910
For sales contact:
Rick Ingle, Director of Sales
513 791-1910
ringle(at)joeymedical(dot)com
# # #