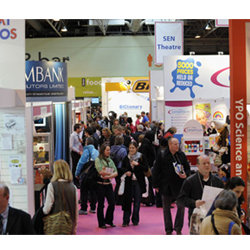 (Vocus) June 9, 2010
This year's Education Show provided a great showcase for the latest cutting edge products available for enhancing school facilities. Storage specialist Action Storage's stand was particularly busy, with large numbers showing an interest in its innovative product range. Action Storage also used the Education Show as a platform to launch its 'operating lease' initiative for purchasing its eXtreme® plastic school locker range.
The eXtreme® locker is made from hardwearing and waterproof polypropylene plastic and offers many unique advantages over conventional school lockers. It can be stacked outdoors without fear of it rusting, which makes it ideal for stacking under cover next to cycle shelters for storing bike helmets, lights and waterproof clothing. Moving school lockers outdoors also offers valuable space savings in school corridors and classrooms.
Being waterproof also makes eXtreme® lockers a more hygienic option than metal school lockers. They can be sprayed clean with a high pressure hose and simply left to dry thanks to drainage holes in the base. Sloping roofs can also be attached to prevent the accumulation of crisp packets, paper balls and other debris that accumulates over the school day.
With theft a common problem in schools, eXtreme® lockers are exceptionally durable. Its hinges are able to withstand up to 3200N without breaking and it's tough enough to resist break in attempts by a claw hammer.
To help schools take advantage of the eXtreme® plastic locker range Action Storage is offering them for purchase on an 'operating lease' scheme. Schools can buy them outright or hire them on an ongoing basis. The lease initiative is expected to be popular with schools wanting to provide the best possible storage facilities on a shrinking budget.
Another innovative product range Action Storage showcased at the Education Show was its Charging Laptop Trolley which recharges laptops whilst they're stored thanks to electrical units in the rear of the trolleys. 3 models available in the range to accommodate up to 16 laptops.
Action Storage's Atlas™ Economy school locker range also generated a lot of interest at the Education Show. Available in 2, 3, 4 or 6 door options, Atlas Economy lockers are exceptionally cost effective and readily available from stock.
Further information on the eXtreme® plastic school locker, Atlas™ Economy locker, Charging Laptop Trolley and other innovative products in its range can be found on Action Storage's website, where you can also order or download its new 160 page catalogue free of charge. Public sector organisations can place orders on credit with a valid purchase order, and all online orders receive a 5% discount.
About Action Storage
For over 23 years Action Storage has supplied shelving, racking and other storage equipment using the latest materials and innovative designs. Its clients include supermarkets, warehouses, government offices, schools and anyone else requiring high quality storage systems throughout the UK and mainland Europe.
Action Storage prides itself on its high service levels, and provides a free, unique advice line for discussing your requirements and assessing the perfect storage solution.
For service enquiries contact:
Website: http://www.action-storage.co.uk
Email: sales(at)action-storage.co(dot)uk
Tel UK: 0800 592215
Outside UK: +44 (0)1908 525700
Fax: +44 (0)1908 321650
Action Storage
6 Fitzhamon Court
Wolverton Mill South
Milton Keynes
Bucks
MK12 6LB
###