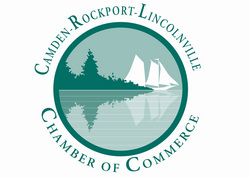 Then, the water comes to life. They'll see plumes of water that are gold, silver and green.
Camden, ME (Vocus) June 9, 2010
Fireworks that send plumes of seawater in the air and explosions of color into the sky above one of the nation's prettiest harbors will occur this July 1- 4 as the Camden Hills region presents its "Festival of Independence" celebration.
In addition to these fireworks, the Festival will offer outdoor activities, museum events and other family attractions. Its centerpiece will be the live music being performed on the pier and at concert halls around the area, with everything from country and doo-wop to classical and marches being played.
"The July 4 weekend is one of those times in the year when people can slow down and do things with the family, just for fun," said Daniel Bookham, executive director of the Camden-Rockport-Lincolnville Chamber of Commerce. "This year, we're giving people a place to go where they can hear all kinds of music, enjoy a hiking trail with views of the ocean, watch a parade and find something great to eat."
What: Festival of Independence
Where: Camden Hills, Maine
When: July 1-4, 2010
Highlights: Musical performances, theater, outdoor activities, parade, museum events, fireworks. (List of activities, locations and times is below.)
A community-funded fireworks display will take place above – and in – Camden Harbor, with shells being launched both skyward and onto the surface of the water.
"The fireworks that land on the water are very new," said Steven Marson, owner of Central Maine Pyrotechnics, which is putting on the display. He approached a manufacturer in China several years ago with the idea of in-the-water fireworks, and they developed the explosives at his suggestion.
"When they go off, people will think, 'Oh, those are dud shells,' " Marson said. "Then, the water comes to life. They'll see plumes of water that are gold, silver and green."
In-the-sky fireworks also will be spectacular this year in Camden because they are being fired from the water, he said. "Whenever you are on a barge, you are able to use the largest shells, and when you use large shells, you can do a lot of different patterns."
Festival of Independence Events

Thursday, July 1: Bay Chamber Concerts Summer Music Festival Opening Night, Rockport Opera House, 8pm
Thursday July 1- Saturday July 3: Camden Civic Theatre presents A Streetcar Named Desire, Camden Opera House
Friday, July 2: Family Fun Day at the Camden Snow Bowl: open hiking trails, tennis courts, mountain bike trails, softball diamonds and more! All Day
Saturday, July 3: Thomaston 4th of July Parade, 11am.
Saturday, July 3: Music by the Sea, presented by Camden Rotary, Harbor Park, Camden (three exciting bands from noon until 5pm).
Saturday July 3: Bay Chamber Concerts present a Doo-Wop Bash, starts at 8:30pm. Classic music from the 50s and 60s, offered free to the public as a thank you for 50 years of Bay Chamber Concerts. Includes display of classic cars on Atlantic Avenue. Harbor Park, Camden.
Saturday July 3: Eve of Independence Fireworks, 9:15pm (weather date Mon July 5). Display by Central Maine Pyrotechnics
Saturday, July 3: Reprise of the Doo-Wop bash, starting at 9:45pm (post fireworks).
Saturday July 3 & Sunday July 4: The Fabulous 50s and Sensational 60s Car Meet and Antique Aeroplane Show, Owls Head Transportation Museum.9:30-5pm
Sunday, July 4: Mojo Mondaynite Jazz Orchestra 1:00 pm, in the Camden Amphitheatre, Atlantic Avenue, Camden.
The Camden-Rockport-Lincolnville Chamber of Commerce is a non-profit membership association that serves businesses and organizations from 54 towns and seven states who actively seek to support business and community in the Camden Hills region of Maine.
###