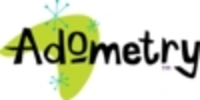 "It's exciting to see a company push advertising performance and accountability standards to the next level", said Maggie Finch, former General Manager of Microsoft's Publisher Technology and Media business.
Redmond, WA (PRWEB) June 9, 2010
Adometry, a leader in ad verification for online display ads, announced the formation of its advisory board, consisting of three industry veterans who will advise Adometry on future product direction and help Adometry realize its vision of making online display advertising more transparent, safe, and effective.
"It's exciting to see a company push advertising performance and accountability standards to the next level", said Maggie Finch, former General Manager of Microsoft's Publisher Technology and Media business. "Adometry's passion for providing clear, actionable advertising metrics is core to the success of digital publishers and advertisers. This is a sector that requires constant innovation, and Adometry is delivering that innovation."
Jay Friedman – Jay Friedman is the COO of Goodway Group, an 80-year old marketing services company that owns and operates three ad networks, Beep! Automotive, IvyPixel, and SWAY – The Political Network. Since its inception, Goodway has become a sought-after digital media expert by agencies representing presidential and senatorial candidates, advocacy groups and automotive associations within nearly all of the world's largest auto manufacturers. Prior to launching Goodway's interactive arm, Friedman was with Young & Rubicam, a top ten global marketing firm. Jay writes for numerous industry publications, including a regular column for iMedia Connection.
Jay has been serving as an informal advisor to Adometry since he first became a customer. He regularly provides deep insights, not only on how to make the product better for his own needs at the Goodway Group, but also for the industry as a whole. We treasure Jay's help, which has already been substantial, and look forward to his contribution on the advisory board.
Maggie Finch – Maggie began her career in traditional media working for shops such as Young & Rubicam and Wunderman Cato Johnson. By the early 90's she had turned her attention to digital media, executing some of the first online marketing campaigns. By the mid-nineties, Maggie co-founded a digital media agency that later became the east coast contingent of Avenue A / Razorfish. Maggie joined aQuantive in 1998 as VP of Media and eventually, General Manager and VP of of Media & Strategy. During her tenure at aQuantive, Maggie also helped launch and manage DRIVEpm, now one of the largest digital advertising networks. Since aQuantive's acquisition by Microsoft in 2007, Maggie has run the Microsoft Advertiser and Publisher Solutions (APS) Business Development team, acted as the APS Chief of Staff and General Manager of Microsoft's Publisher Technology and Media business.
Maggie has been an avid circuit speaker and corporate spokesperson. She has received numerous industry awards for her work in digital media including Ad Age's Media Maven Award, B2B Magazine's Best & Brightest Media Strategist, and MediaPost's (OMMA) Media Planning/Buying Award for 3 straight years.
Alan Schanzer - Alan Schanzer is Chief Strategy Officer of Undertone Networks. In this position, Alan oversees the company's client services, planning and insights efforts while working closely with the management team on leading strategic initiatives that help drive the company forward. Before joining Undertone, Schanzer, along with four associates, formed The Digital Edge in 1999 as an independent business unit of Mediaedge:cia. In 2005, The Digital Edge was joined with Outrider and Wunderman Media to form MEC Interaction. Schanzer led MECi as North American Managing Partner until joining Undertone in 2008. Schanzer has been recognized by Advertising Age as a Media Maven, named one of Online Advertising's 50 Most Influential by Media Post, selected as an Interactive Media All Star by Mediaweek and has participated on the board of advisors or advisory board for numerous organizations including the Interactive Advertising Bureau and the Online Publishers Association.
Alan is on the front lines every day of ensuring that advertisers receive high quality inventory, solutions and service. Undertone's Quality Guarantee, which has been in place for over a year now, is in line with Adometry's philosophy that providing high quality inventory, great analytics and superior service are the keys to growing the display advertising share of the online advertising revenue pie. We're very excited to have Alan on board.
Veracity™ by Adometry™ is the only solution for online display advertising that provides both ad verification and effectiveness metrics to advertisers and ad agencies. Using a patent pending process, Veracity provides information that not only ensures that your placements are compliant with your contract and insertion guidelines, but also provides actionable metrics that allow you to make smarter online ad spending decisions.
# # #