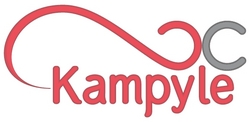 Internet Retailer Conference and Exposition 2010, Chicago (PRWEB) June 8, 2010
Kampyle, a provider of feedback analytics to websites and companies, today announced that internet retailers worldwide are finding ongoing success in sales, marketing, merchandising and overall user satisfaction by establishing a real-time communications channel with customers. Thousands of retail businesses, including EyeBuyDirect.com, InkJetSuperstore.com, B&H Video and others are using Kampyle Feedback Analytics to capture actionable feedback from customers to improve conversion rates, customer satisfaction and brand loyalty.
Kampyle provides an easy and effective way for online businesses to collect, manage, analyze and respond to online user feedback. In addition, Kampyle helps companies turn this feedback into actionable data to create qualified sales leads, specific customer support issues, special coupons or discounts for visitors who gave feedback, VIP customer promotions and more.
Do you doubt users will tell you why they abandoned your shopping cart? Kampyle eliminates the guessing game for e-tailers as companies can not only learn the answer to shopping cart abandonment but also talk directly with users to improve visitor engagement. Based on Kampyle's e-commerce customer statistics, almost 29 percent of users leave their phone number when submitting feedback using Kampyle, and almost 60 percent give a real e-mail address, allowing customers to steer the conversation based on their users' wants, needs, opinions and questions.
Many e-commerce businesses find it difficult to invest time and money into interpreting online site and analytics data, so Kampyle seamlessly connects with business applications such as web analytics and CRM solutions to provide an easier way to generate comprehensive customer data. Kampyle is working with partners including Omniture, Nedstat, Google Analytics, Salesforce.com, Constant Contact, GoDaddy.com and more, to help e-tailers created a unified view of their customers' behaviors and needs.
Kampyle customer EyeBuyDirect.com is an online destination for prescription eyeglasses and once relied solely on web analytics to decipher customer behavior online. However, CEO Roy Hessel wanted to know more than just the quantitative customer data web analytics provided. Hessel wanted to know why customers made specific decisions, and Kampyle delivered that information. Based on Feedback Analytics, EyeBuyDirect.com has made changes in merchandising and website functionality that have directly affected sales.
"EyeBuyDirect.com has seen a 30 percent increase in conversation rates. Thirty percent of all feedback relates to merchandizing and helps EyeBuyDirect.com optimize inventory based on customer feedback," said Hessel, CEO for EyeBuy Direct.com.
InkJetSuperstore.com is another Kampyle retail customer that has used Feedback Analytics to increase conversions and turn potential critics of the company into cheerleaders. If a customer has trouble finding an item on the website, for example, Kampyle's feedback form triggers a response from the purchasing department. If a customer uses the feedback form to identify a problem in the shopping cart or in the delivery process, InkJetSuperstore.com sends back a personal response, along with a discount or refund.
"Kampyle is a complete win-win solution for us and for our customers," said InkJetSuperstore.com CEO Ilan Douek. "We have a 100-percent-satisfaction guarantee, and Kampyle enables us to fulfill that. When a customer has an issue, we know it immediately and we can take immediate action to address it. This is an essential competitive advantage for us in our market."
With 60 physical stores across Australia, City Beach Australia caters to 13-24-year-olds who love skating, surfing and urban fashion. City Beach Australia provides a unique place to shop by making its stores fun places to hang out, with skate parks, DJs and other diversions to augment its apparel and accessory offerings. The company wanted to replicate that atmosphere on its new website so City Beach turned to Kampyle to create a mechanism visitors and prospects to deliver feedback regarding the site's ambiance, appearance, products and functionality. Since implementing its new website initiatives based on feedback from Kampyle, City Beach Australia has seen a 30 percent increase in online sales and a 25 percent increase in conversion rates.
Paul Downs, City Beach Australia's CIO, said, "Kampyle tells me loud and clear what our customers are thinking about their shopping needs and our site, which has allowed me to make some tweaks to its look and feel and the flow within the site. Both sales and conversion rates are up in less than three months as a result of the direct feedback. With Kampyle, we can now create a real dialogue with customers online, helping us develop more personalized relationships."
Eran Savir, co-founder and vice president of business development, marketing and products, at Kampyle, said, "Today's customers want to know that businesses hear them and heed their feedback, but understanding what users do on your site is only half the journey. In order to turn this data into actionable information that will help you to steer your business where you want to take it, you need to understand why users behave the way they do. With Kampyle, companies not only receive feedback, they get real leads, improved site conversions and enhanced engagement with customers."
Kampyle is exhibiting at the Internet Retailer Conference and Expo in Chicago from June 8 to 10. Stop by booth #478 to talk with Kampyle about how Feedback Analytics can change your e-business. And to read more about what customers are saying about Kampyle, visit our testimonials page.
About Kampyle
Kampyle has pioneered the field of online feedback analytics, delivering websites, online retailers and companies a powerful software-as-a-service (SaaS) platform to collect, analyze, measure and manage online user feedback on services, products and customer experiences. Founded in 2007, Kampyle has processed more than 12 million feedback forms in over 60 languages, and amassed more than 40,000 customers in 191 countries.
###