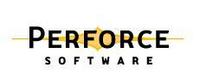 Refactoring: What You Need to Do It Right
Alameda, Calif. (Vocus) June 9, 2010
Perforce Software's Kevin Sawicki, a lead developer on the Eclipse plug-in for the company's version control system, will present "Refactoring: What You Need to Do It Right" at the 2010 Agile Development Practices West Conference. Developers will learn how to identify code that needs refactoring, how to preserve the correct code history during refactoring sessions, and how to ensure that appropriate unit tests cover the refactored code.
"As certain as evolving requirements lead to code changes, code changes lead to code degradation," explained Kevin Sawicki, a senior software engineer at Perforce Software. "For this reason, code refactoring is critical to the long-term viability of all software products."
Sawicki will demonstrate the Eclipse open-source frameworks and Java-based tools, including EMMA for code coverage analysis and JUnit for unit testing. These tools not only make code refactoring less painful, they also empower developers to constantly improve their code through relentless refactoring. Although the Java tools will be showcased, the approach applies equally to other programming languages such as C++, C#, Ruby, etc.
The workshop will be held on Thursday, June 10, at 4pm at Caesars Palace in Las Vegas. For more information about the Agile Development Practices West Conference, please visit http://www.sqe.com/AgileDevPracticesWest.
About the Perforce SCM System
Perforce, the Fast Software Configuration Management System, is an award-winning tool that versions and manages source code and digital assets for enterprises large and small. Perforce is easy to install, learn and administer; seamlessly handles distributed development; and supports developers across a large number of platforms. Perforce ensures development integrity by grouping multi-file updates into atomic changes, enables concurrent development, and intelligently manages multiple software releases using its Inter-File Branching system.
About Perforce Software
Founded in 1995, Perforce Software Inc. develops, markets and supports Perforce, the Fast Software Configuration Management System. Perforce Software is headquartered in Alameda, Calif., and sells worldwide. The company has international operations in Europe, Japan and Australia. In addition to application software companies, Perforce customers represent a broad range of industries including game development, electronics, healthcare and financial services.
Media Contact
Sheri Aguirre
Perforce Software
+1-503-673-0213
sheri(at)perforce(dot)com
###