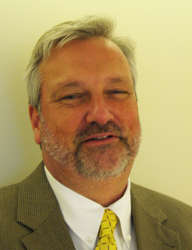 Dan has a unique blend of federal and private sector experience
Bethesda, MD (Vocus) June 10, 2010
Catapult Technology, Ltd. (Catapult), a leading Service-Disabled Veteran-Owned (SDVO) Information Technology (IT) contractor to the federal government, has named Dan Hutchinson as Vice President of its Enterprise Systems division. Hutchinson will be responsible for pursuing growth and managing in excess of $20 million a year in programs within the division.
Hutchinson will drive business development, including all phases of the sales cycle, as well as maintain operational oversight of awarded contracts.
"Catapult's executive staff is expanding by leveraging professionals who possess the large company experience we need to continue our growth into the mid-tier market," said John Scarcella, Senior Vice President of the Enterprise Systems division.
Most recently as Client Delivery Executive, Hutchinson integrated and led the Hewlett Packard and EDS Data Center Consulting teams. Prior experience includes: EM&I; America Online; Management Technology; Nortel Networks; Information Planning Associates Inc.; and the Command Communications Survivability Program (CCSP).
Over the course of his 20-plus year career, he has closed more than $1 billion in opportunities and shepherded more than $10 billion in successful client deliveries.
"Dan has a unique blend of federal and private sector experience," added Randy J. Slager, CEO, Chairman, and founder of Catapult. "His record for positively influencing the top and bottom line speaks for itself. We're excited to have him join the management team to correlate increases in customer and employee satisfaction with positive financial results."
Hutchinson is Project Management Professional (PMP) and Information Technology Infrastructure Library (ITIL) certified. He holds a MBA from Virginia Polytechnic Institute and State University, Blacksburg, VA; and a BS, Business Management, University of Maryland.
About Catapult Technology
Catapult Technology is a leading Service Disabled Veteran Owned (SDVO) Information Technology government contracting firm that provides a wide array of Technology and Management Solutions and Enterprise Systems to the federal government. Catapult is focused on quality service delivery and has been independently certified as a Software Engineering Institute (SEI) Capability Maturity Model Integration (CMMI) Level 3 company and is also ISO 20000:2005 and ISO 9001:2000 registered. The company was awarded the Government Contracting Firm of the Year by the Tech Council of Maryland in 2009, shared the Best in IT Infrastructure Award by the Outsourcing Center with General Services Administration (GSA) in 2009, and was ranked 21st on the federal government's Top 100 Governmentwide Acquisition Contractors (GWAC) list in 2008. Catapult was founded in 1996 and is headquartered in Bethesda, Maryland. Go to http://www.catapulttechnology.com for more information.
# # #