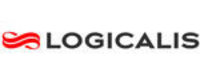 To succeed, you have to realize that no one is getting a huge IT budget increase, so the only way to keep up with the changes in business today is to rethink how you deliver IT to your company
Farmington Hills, MI (Vocus) June 10, 2010
More than a quick fix for a short-term crisis, outsourcing and managed services represent a paradigm shift for IT departments away from the time-honored presumption that being responsible for IT means doing everything yourself.
"To succeed, you have to realize that no one is getting a huge IT budget increase, so the only way to keep up with the changes in business today is to rethink how you deliver IT to your company," says Wayne Kiphart, Logicalis' Vice President of Managed Services. When organizations consider different ways to support their IT environments and increase ROI, they must first determine how outsourcing fits and what opportunities exist for outsourcing selected IT tasks. Logicalis technologists recommend IT professionals begin with Four Steps to Success in IT Outsourcing:
1. Start at the Pain. Define the specific IT tasks that are candidates to be outsourced, choosing the technology areas within your company that you already know could be working better. Establishing a clear set of objectives at the outset, and a defined resolution to the problems causing these "pain points," is critical to a successful outcome.
"The ideal approach is to have your IT department focus on business processes that are unique to your organization and leverage managed services for the IT tasks necessary to support those business processes," says Kevin Clark, Logicalis' Business Manager for Managed Services.
2. Calculate Your Costs. The goal of outsourcing, while multifaceted, always includes a desire to reduce costs. This means conducting an assessment of the real costs of the tasks you are considering outsourcing, and determining how much time personnel spend on these tasks. Then you can compare these costs to your outsourcing partner's service contract, determining what your savings can be.
According to a 2009 Pegasus Research Group survey sponsored by Logicalis, IT departments are dedicating nearly twice the time to routine maintenance tasks that they could be investing on higher-ranking, strategic business initiatives. A copy of the survey is available here: http://www.us.logicalis.com/docs/Pegasus-Research-Report-IT-Task-Management.pdf
3. Figure Out Who's Who. Create an action plan that you can use to compare different providers' offerings and service level agreements. Be sure you compare apples to apples. Don't underestimate the value that services delivered on ITIL v3 standards will bring and how that affects your service levels. Also take a close look at response times compared with resolution times.
Kiphart estimates that Logicalis can support an organization's infrastructure for generally one-third the cost to support it internally—and says Logicalis can support it at a higher level. Learn more here: http://www.us.logicalis.com//pdf/Optimize%20Operations%20Feature%20Story-FINAL.pdf
4. Get Your Feet Wet. Once you've assessed your pain, determined your costs and developed a plan it's time to move. Don't take on too large a task for your first time out, but choose a task that can be measured. Communication is important, so assign an internal contact to work with the outsourcing provider. Makes sure to select someone who can explain the company's core objectives at the outset and update the service provider over time, overseeing the service provider's work as if the outsourcing partner is an employee.
Learn more about how to focus on your business opportunities while outsourcing your IT challenges by reading Logicalis' feature article, "Efficiency on Demand" at http://www.us.logicalis.com/pdf/Managed%20Services%20Feature%20Story.pdf
About Logicalis
Logicalis is an international provider of integrated information and communications technology (ICT) solutions and services founded on a superior breadth of knowledge and expertise in communications and collaboration; data center optimization; application development and integration; and outsourcing and managed services.
With its international headquarters in the UK, Logicalis Group employs over 1,900 people worldwide, including highly trained service specialists who design, specify, deploy and manage complex ICT infrastructures to meet the needs of over 6,500 corporate and public sector customers. To achieve this, Logicalis maintains strong partnerships with technology leaders such as Cisco, HP, IBM and Microsoft.
The Logicalis Group has annualized revenues in excess of $1 billion, from operations in the UK, US, Germany, Latin America and Asia Pacific, and is fast establishing itself as one of the leading IT and Communications service providers, specializing in the areas of advanced technologies and services.
###